Sunderland defender Lamine Kone has praised the importance of his centre-back partner Younes Kaboul to the Black Cats.
Finding his feet
​Kaboul initially struggled after his move from Tottenham Hotspur on a four-year deal last summer but has improved massively since Kone's arrival from Lorient in January.
The duo have proven a revelation and were a key factor in the clubs eventual Premier League survival keeping four clean sheets in the final weeks of the season ands Kone praised his partner for his impact on the side.
Kone told the Sunderland Echo that the 30-year-old has been "absolutely fantastic" since making a return from "his injury" and admitted that it might of been a "little bit tough" on his return but believes that is the same for "any player coming back."
He continued saying that he has been an "absolute wall" and "no-one gets past him" and a "great player" who Kone gets on "really well with."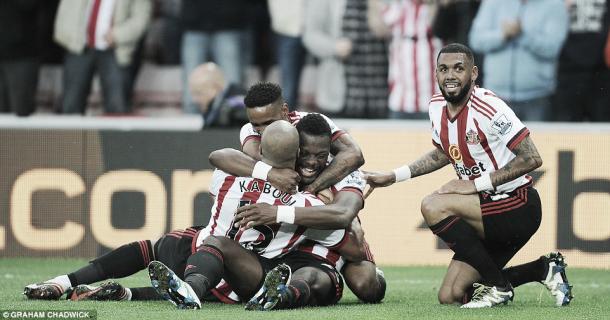 Great start to life
Kone has proven to be one of the best signings of the season since his initial move from France back in January and earlier in May he told the local press about his time on Wearside so far.
He told the Chronicle that he and the other January signings have "adapted well" to the English top flight as well as "people around" them who had "welcomed" and "helped" them from the start.
Kone continued saying that he said that he was "really happy" with how the "four months have gone" and admitted that he was surprised that he could "adapt so quickly."
Kone said that the time had gone by "so fast" and thinks that his time so far at the Stadium of Light "could have gone any better" and to remain in the English top flight was a "nice way to finish" the season.