It looks like Emanuele Giaccherini will finally be leaving Sunderland on a permanent deal, as three Italian teams have emerged as potential destinations for the 31-year-old.
Things never really worked out for the Italian after his £6 million switch from Italian giants Juventus and after only appearing 32 times for the club, it looks like he will end his time in England with a whimper.
Bologna preference
Giaccherini spent the season on loan at Bologna, who want to make his temporary spell at the club a permanent one. He made 25 appearances for the club and refound his old form whilst back in his native country.
It seems Giaccherini feels the same way, as he has expressed his desire for the two clubs to agree a deal.
When asked about a potential move, Giaccherini told Corriere della Sera that he hopes 'to stay in Emilia', which is the region in which Bologna are situated. It is no surprise the winger wants to stay at the club, as he was born and raised in that part of Italy.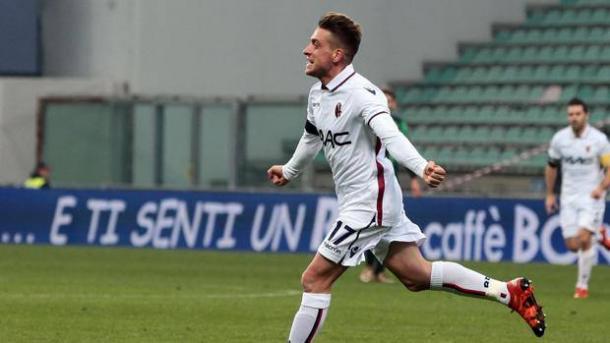 Other suitors
However, Giaccherini's agent Furio Valcareggi seems to suggest that Bologna will not be the final destination for his client. Speaking to Radio Bologna Uno, Valcareggi said that moves were being made for his client, but 'not by Bologna'.
He went on to announce that Torino and Fiorentina have also emerged as two teams that would also like to acquire the services of the midfielder.
Bologna were in Serie B in 2013/14 and the club may not have the necessary financial resources to purchase the player. Giaccherini's recent inclusion to the Italian Euro 2016 squad may also put his move to Bologna in doubt, as his value may increase after the tournament.
Current squad
The fact that Giaccherini is still being shown the door on Wearside, despite playing well and earning himself a national team call up, is testament to the performances of the Sunderland players this season.
Wingers such as Duncan Watmore and Fabio Borini have put in consistent performances for the club, even when the pressure was on in the latter stages of the campaign.
Jeremain Lens is also a player that would most likely beat Giaccherini to a starting XI place.