USMNT stars Geoff Cameron and Brad Guzan have hailed Sunderland for their role in developing Tottenham Hotspur defender DeAndre Yedlin.
Ahead of the upcoming Copa America Centenario, the pair have noticed his progress after a full season on loan with the Black Cats.
Yedlin joined back in August from Spurs and after an initial struggle to secure a spot in the starting XI, he has thrived in the last months of the season under Sam Allardyce.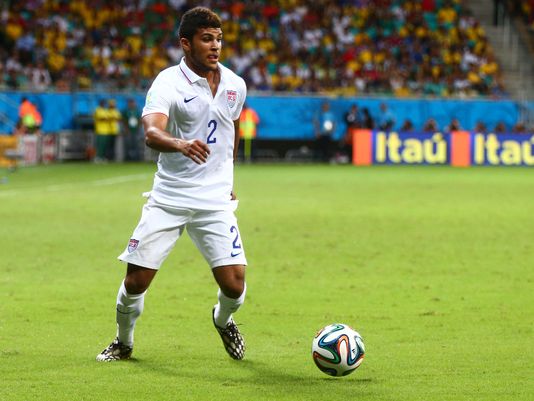 US star played pivotal role in avoiding relegation
Yedlin played a key role to help Sunderland avoid relegation, and ahead of the USA's opening game of the Copa America with Colombia, Stoke City defender Cameron has saluted the improvement of his teammate.
"You see his tenacity, his aggressiveness, his thought process on the ball. He's got the experience," he said.
Cameron spoke of the changes that a player goes through when he is fighting in a "do or die" relegation battle, and he also mentioned about Yedlin progressing because of that.
He added: "Sunderland ended up bringing the team together, they worked for one another and he got a lot of experience on it, and that's helped him and it will help him in his career."
Experience will put Yedlin in good position
Yedlin is set to return back to White Hart Lane for pre-season, but Allardyce is yet to comment on whether he wants the defender to be part of his plans for next season.
Aston Villa goalkeeper Guzan believes the experience that Yedlin has gained whilst on loan on Wearside will put him in a good position for the rest of his career.
"I think DeAndre (Yedlin) playing consistently at Sunderland had been very beneficial for himself and I think it shows in his game," he said.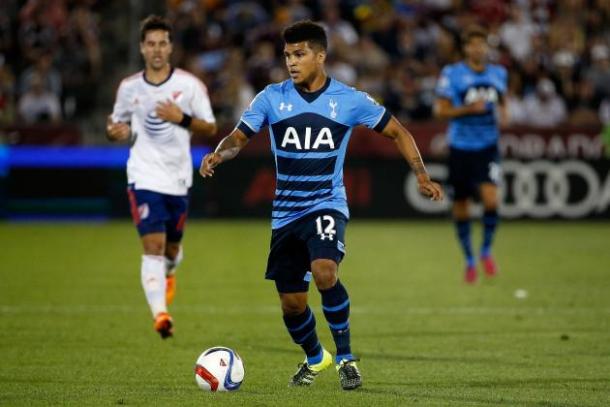 Allardyce to play waiting game with Yedlin
Yedlin was a consistent starter for the second-half of the season, making 25 appearances during his season-long loan with the Black Cats.
The United States international faces stern competition when he returns to his parent club with Kyle Walker and Kieran Trippier gunning for a starting spot in his position.
Allardyce, who was asked last month about whether he will sign Yedlin, said: "We will wait and see. Everything will be hopefully sorted out and we can start the process as quick as we possibly can."