Ahead of Euro 2016's big kick off in five days time, Paul Ince has become the latest man to question two big decisions made by Roy Hodgson in his squad selection: the decision to pick Marcus Rashford, and the decision to leave out Jermain Defoe.
Harry Kane and Jamie Vardy were the only Englishmen to score more goals that Defoe this season, as he notched 15 for a Sunderland side that again narrowly avoided relegation.
Having done so well despite feeding off of scraps on Wearside, Ince is surprised that he will not be travelling to France with England this summer, whereas Rashford will be.
"For me, Jermain Defoe should have gone," he told Press Association Sport. "He'll always score goals and he's played at international level," he explained.
Defoe has scored 19 goals in 55 appearances for his country, but hasn't received a call-up for three years. Meanwhile, Rashford only made his senior Manchester United debut in February and his senior England debut last month.
The youngster enjoyed great form towards the end of the season, scoring eight goals in 18 appearances, and even netted in his Three Lions debut against Turkey, but Ince believes "everyone's gone over the top" about the teenager, saying he "would have taken Jermain Defoe first before [he] would have taken Rashford.
"[Defoe] probably kept Sunderland up on his own with the goals he scored," Ince explained, dubbing the 33-year-old "a natural finisher."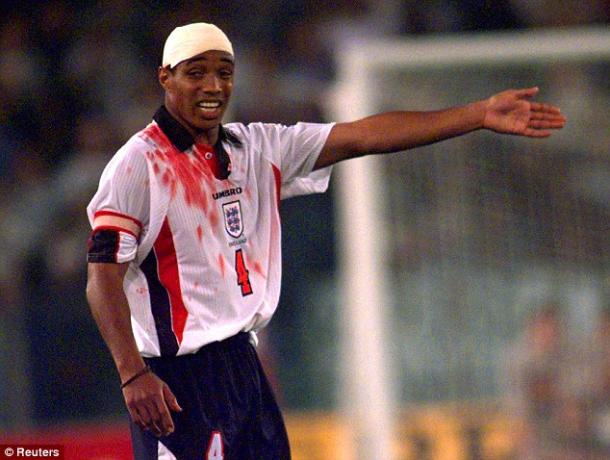 Too soon for Rashford?
As for the man that is going instead of Defoe, Ince did make it clear that he wants Rashford to succeed of course, but is not convinced yet given how early in his career it is.
"He seems to have a good head on his shoulders," the former Liverpool man said, but he believes it's "too early" for him to be going to the Euros.
Even on his debut, Ince wasn't won over. "Yes he scored after three minutes, but after that he wasn't really in it," he said.
"[He] didn't do much in the rest of the game, which is what you expect of a young kid."
He will be behind Rashford in France, saying "I hope he does get on and can do a Michael Owen," but the former England man remains baffled by the decision to leave Defoe at home.