Whilst Jermain Defoe may not be heading to the Euros with England, he certainly did his bit to help them overcome the Rest of the World in last night's Soccer Aid.
The event, which occurs every two years, saw England snatch the title from the reigning champions.
It was also a victory that was arguably made in Sunderland as Sam Allardyce happened to be the England manager, and the gaffer was keen to remind everyone of his Sunderland safety dance as he wooed the crowd with it for a second time, prior to kick off.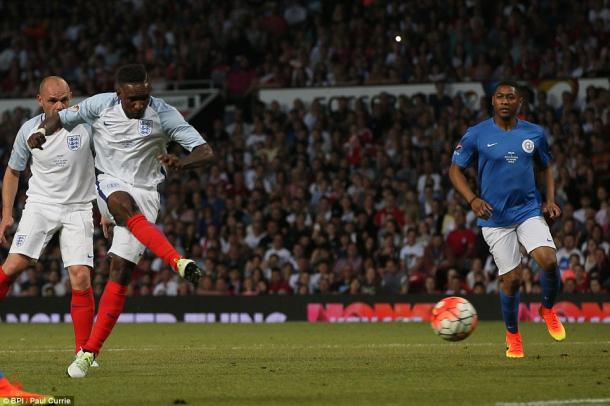 Defoe off the bench to win the game
Big Sam chose not to start Defoe, opting to introduce him at the break instead. England started the game strongly and should have been out of sight at half-time. However, much like the real England, everything went against them.
The deadlock was finally broken in the second-half thanks to a 30-yard screamer from The Only Way Is Essex's Mark Wright but, following a bit of questionable refereeing and an Edgar Davids masterclass, a Dimitar Berbatov brace saw the Rest of the World take the lead.
England stood resilient however, and started the comeback. Defoe saw two onside goals chalked out for offside by yet more ambiguous officiating.
The striker's persistence finally paid off though as he made it 2-2 following a through ball by none other than Jack Whitehall. He then linked up well with Kieron Dyer to put England ahead.
The 33-year-old was desperate for his hat-trick as he fired over from close range and then saw numerous shots palmed away.
It was a resounding victory for Big Sam and Defoe in the end however, and Defoe can enjoy the off-season. A well-deserved rest for the man who helped keep Sunderland in the league beckons, as fans and Allardyce alike will want him in fine shape for the season ahead.
There's not likely to be much rest for Big Sam, however, as the manager will be straight down to transfer business and pre-season planning.