It is no secret that Sunderland have the makings of a youth revolution on their hands at the Stadium of Light with the likes of Duncan Watmore already breaking into the first-team and players such as Rees Greenwood, Tom Robson and George Honeyman just on the fringes of Sam Allardyce's senior team.
However it does seem that one player that seems to be on in a theoretical limbo on Wearside at the present moment is high-talented goalkeeper Jordan Pickford. The Sunderland-born player has been at the club from a young age and has impressed this season while on loan with Sky Bet Championship side Preston North End and then the handful of opportunities handed to him by the Black Cats.
However, it does seem that he still second fiddle to that of Vito Mannone, which will be counteractive to his continued progress, and has garnered interest from the likes of Manchester United and Manchester City so the question is for Sunderland what do they do with Pickford ?
Moving him on
Rumours of a move away from the North East just don't seem to go away for Pickford and any price on his head was increased after his excellent performances in the Toulon tournament alongside club team-mate Watmore.
His proposed locations in United and City are going through revolutions at the present moment with Jose Mourinho and Pep Guardiola respectively and rumours of David De Gea moving to Real Madrid have circled for years and Guardiola reportedly looking to replace Joe Hart.
However if Pickford were to make a move to one of the Manchester clubs is any better off than he is on Wearside. It is looking increasingly likely that De Gea wont be moving and Pickford will not get ahead of the Spaniard who is considered the best in the league reducing him to cup games. It will looked to be a similar situation at the Etihad as Guardiola will look to a world-class goalkeeper if Hart were to leave and if he were to stay then it looks likely Pickford wont get ahead of the England first-team regular.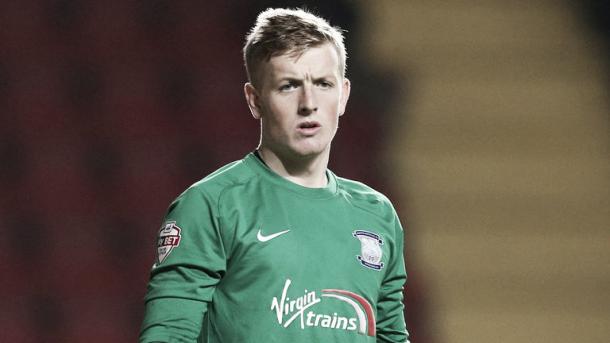 Send him out on loan
Pickford is a prime example of a young player who has done his work out on loan having been loaned out to six different clubs since 2011 and 121 of his 124 career appearances so far have been for other clubs.
His time with Preston is where people started to sit up and notice the keeper as he was phenomenal at Deepdale as he managed to break the club's record for consecutive clean sheets with six which was enough to convince Allardyce to bring the youngster back from his loan early.
However Pickford seems to have come to that point in his career where he will want first-team on a more frequent basis and is unlikely to want to continue on the loan carousel and may want to move on permanently if Sunderland can't offer him that.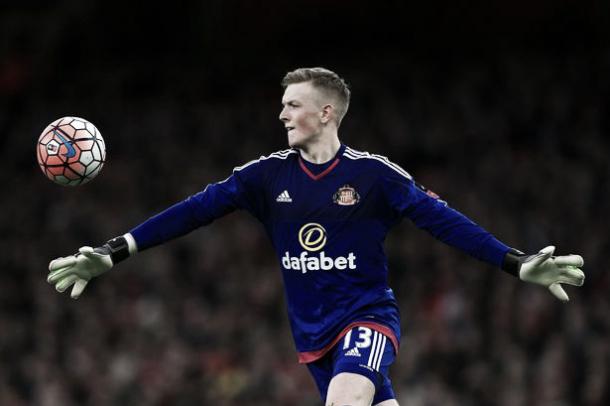 Make him number one
The departure of Costel Pantilimon to Watford showed clear indications that Allardyce rated Pickford and is expected to be the understudy to Mannone come the 2016/17 season.
However there is possibility that Pickford could make the step up and become the no 1 and it wouldn't be a disaster if he was put above Mannone as he has proven that he has the talent to take the gloves off Mannone.
He has shown the games that he has played especially the 3-1 defeat to Arsenal in the FA Cup when he pulled off a handful of excellent saves but the question will be if Allardyce will sacrificed Pickford to stick with Mannone to help Sunderland secure their survival as quickly as possible.