Sunderland captain John O'Shea and teammate Sebastian Larsson have been speaking ahead of their clash at Euro 2016, as the Republic of Ireland take on Sweden.
Friendships aside
The two Black Cats have played alongside each other for five years, but since the groups have been announced, the two teammates have been prepared for this moment. Ireland and Sweden will clash in the first game of game of Group E, and the two admitted that their clash will be a strange moment.
Larsson told the Independent that he has known O'Shea for a "long time" and the two are "good friends," but admitted that he will be looking to "get one over him"
He continued, saying that when you cross "over that line" it is "always the same" and that you "always know people" that you "play against," so it "doesn't matter" as you are giving "everything" for "your country."
When asked about Larsson, O'Shea said it wont be "strange" to have him "on the opposite side." He said it will be "brilliant" as they both know what kind of "characters" they are and how "competitive" they can be.
He continued, saying that it is "one of those things" so if there is a "tackle in the game" or a chance to "crash into him," the two will be going "hard as we ever have."
However, the Ireland captain admitted that they will have a "beer together" as that is the way it "should be" and it is something he will "look forward to."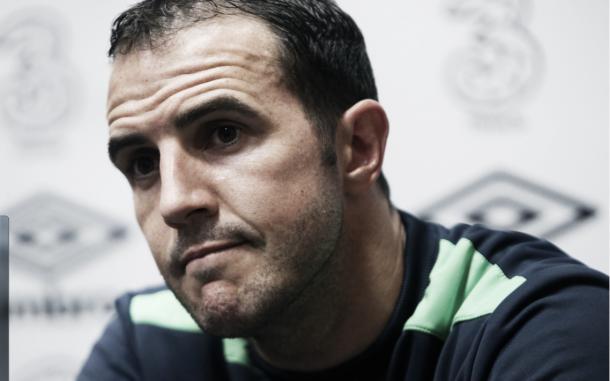 Group of death
Both sides have been put in this tournament's 'group of death', with many expecting Italy and Belgium to be heading straight through, but with the opportunity for four third-place teams to head through, both players talked about the importance of the clash at the Stade de France.
O'Shea said that the Sweden game is going to be "the big one" for Ireland "without a doubt." He believes Ireland need "something from the first game" and knows that his opponents will be thinking "exactly the same."
Larsson, meanwhile, said that if you manage to "pick up a win in your first game," you will set yourself up with a "very big chance" of going through.