The fixtures for Sunderland AFC's tenth consecutive Premier League season have been confirmed.
Rivalry returns
​Having secured Premier League survival last season, Sunderland will kick-off their campaign next season at the Etihad Stadium against Manchester City under the watch of former Bayern Munich manager Pep Guardiola.
Their opening fixture at the Stadium of Light, could prove to be a fierce one, as they welcome local rivals Middlesbrough, to Wearside for their first league meeting in seven years.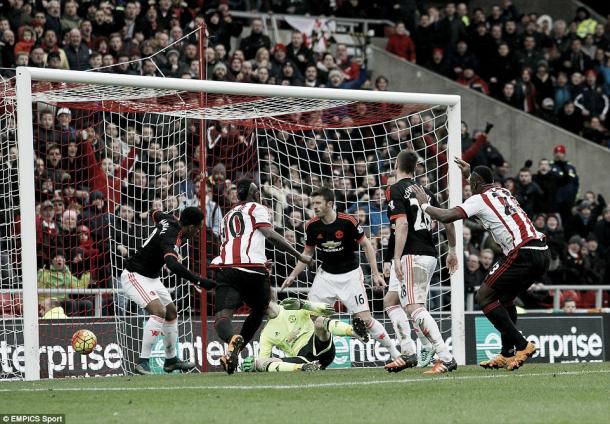 Coming to a close
Sunderland will take on Watford in their final home game of 2016, before travelling to take on Jose Mourinho's Manchester United on Boxing Day, before rounding off 2016 with a trip to Burnley on New Year's Eve.
If a similar situation comes around like last season, Sunderland will have three crucial games going into the final day of the season , they will face Bournemouth, Hull City and Swansea with both the both the Bournemouth and Swansea both been on Wearside.
Sunderland will round off their 2016/17 Premier League season with a trip to Stamford Bridge, when they take on Chelsea under the watchful eye of new manager Antonio Conte.
Sunderland AFC's 2016/17 fixtures
Sat Aug 13 Manchester City A 3pm
Sat Aug 20 Middlesbrough H 3pm
Wed Aug 24 EFL Cup 2
Sat Aug 27 Southampton A 3pm
Sat Sep 10 Everton H 3pm
Sat Sep 17 Tottenham Hotspur A 3pm
Wed Sep 21 EFL Cup 3
Sat Sep 24 Crystal Palace H 3pm
Sat Oct 1 West Bromwich Albion H 3pm
Sat Oct 15 Stoke City A 3pm
Sat Oct 22 West Ham United A 3pm
Wed Oct 26 EFL Cup 4
Sat Oct 29 Arsenal H 3pm
Sat Nov 5 A.F.C. Bournemouth A 3pm
Sat Nov 19 Hull City H 3pm
Sat Nov 26 Liverpool A 3pm
Wed Nov 30 EFL Cup 5
Sat Dec 3 Leicester City H 3pm
Sat Dec 10 Swansea City A 3pm
Tue Dec 13 Chelsea H 7.45pm
Sat Dec 17 Watford H 3pm
Mon Dec 26 Manchester United A 3pm
Sat Dec 31 Burnley A 3pm
Mon Jan 2 Liverpool H 3pm
Sat Jan 7 Emirates F.A. Cup 3
Wed Jan 11 EFL Cup Semi-Final (1)
Sat Jan 14 Stoke City H 3pm
Sat Jan 21 West Bromwich Albion A 3pm
Wed Jan 25 EFL Cup Semi-Final (2)
Sat Jan 28 Emirates F.A. Cup 4
Tue Jan 31 Tottenham Hotspur H 7.45pm
Sat Feb 4 Crystal Palace A 3pm
Sat Feb 11 Southampton H 3pm
Sat Feb 18 Emirates F.A. Cup 5
Sat Feb 25 Everton A 3pm
Sun Feb 26 EFL Cup Final
Sat Mar 4 Manchester City H 3pm
Sat Mar 11 Middlesbrough A 3pm (Emirates F.A. Cup 6)
Sat Mar 18 Burnley H 3pm
Sat Apr 1 Watford A 3pm
Tue Apr 4 Leicester City A 3pm
Sat Apr 8 Manchester United H 3pm
Sat Apr 15 West Ham United H 3pm
Sat Apr 22 Arsenal A 3pm (Emirates F.A. Cup Semi-Final)
Sat Apr 29 A.F.C. Bournemouth H 3pm
Sat May 6 Hull City A 3pm
Sat May 13 Swansea City H 3pm
Sun May 21 Chelsea A 3pm
Sat May 27 Emirates FA Cup Final