Sunderland AFC striker, Jermain Defoe, has hailed the support of the Black Cats fans as "unbelievable".
From day one
The veteran striker has been a fan favourite since his move from Toronto FC back in January 2015.
Defoe was pivotal last season, with his 15 league goals helping Sunderland survive seemingly imminent relegation.
The Black Cats faithful were also a key part in their success, having sold out the Stadium of Light for the home games against Chelsea and Everton, and Defoe praised their continued support.
He told safc.com that there is "times" at clubs where fans "naturally get frustrated" and "leave the games early" but said that it doesn't at "this football club" as they are "unbelievable people."
Defoe continued saying that when he was at his former club, Tottenham Hotspur for "many years" and said that it takes "time" to get "that sort of relationship with the fans" and he "never thought" he would "have that again" at another football club.
When Defoe talked about his spectacular goal in the game against Newcastle United, when he "cried on the pitch" that you "can't fake that" type of emotion and that the fans have "unbelievable" from "day one."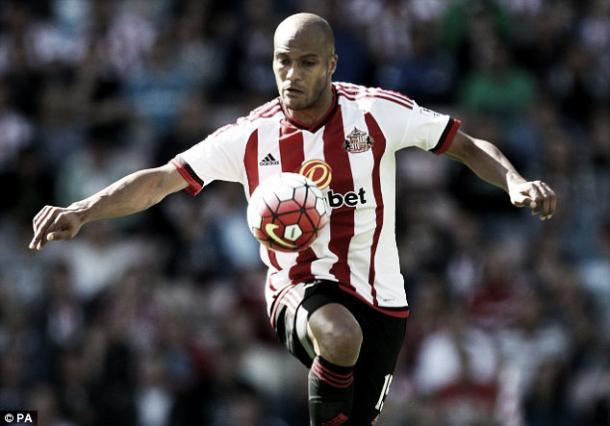 Joining the cause
Defoe was joined at the club last summer by former Spurs team-mate, Younes Kaboul, and Defoe helped persuade Kaboul to Wearside and said the fans were a big influence in that.
He said that when he talked to Kaboul, he said that he needed to "come and see" what "it's like."
Defoe continued saying that after 3-0 win over Everton that secured their survival, he said that Kaboul "cried on the pitch" and that he was a "proper guy" who "speaks from the heart" and that it was "unbelievable" to see.
Sunderland AFC will take on Hartlepool United at Victoria Park on Wednesday, July 20