Legendary Sunderland AFC left-back, Michael Gray, has urged fans to back current manager Sam Allardyce.
Given the backing
Allardyce had proven to be a success so far at the Stadium of Light, having proved pivotal in the club's eventual top flight survival. However Allardyce has received criticism, for a number of years for his perceived direct style of football.
Gray spent 12 years on Wearside, making 363 league appearances, and has urged the fans to not get precious over a certain type of football.
Gray told Vauxhall that the former Newcastle United manager was criticised at West Ham United as he "didn't play" the "West Ham way" and that Sunderland fans need to "forget about that" and "let him play" in any way that he wants which will see Sunderland "more than capable of staying in the Premier League."
He continued saying that when his side had their "success under Peter Reid" they weren't the "prettiest football team in the world" but they knew how to "get results."
Patience is a virtue
This will be Sunderland's tenth consecutive top-flight season, but have struggled for the last four campaigns with relegation troubles, but Gray said that patience will be needed to avoid a similar fate next season.
He said that the club have to take things "one step at a time" as they have been "fighting relegation" for the last four season and being around the 40-point mark around the winter period would be classed as a "improvement."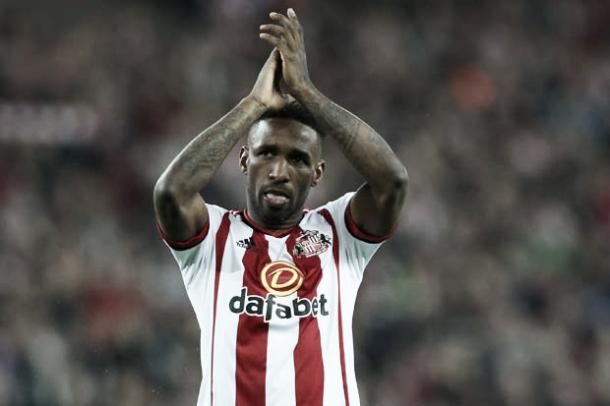 Still of value
Allardyce will be looking for a striker to partner Jermain Defoe, who was fantastic for the Black Cats with 15 league goals last season, and Gray said that there is more to come from the veteran striker.
Gray said that Defoe still has "so much to offer" which he "proved" last season and showed "how good he can be" going into the latter stages of the previous campaign.
He continued saying that Defoe "is a good goal-scorer" and that "never, ever leaves you." Gray added that you never "lose that eye for goal," even when you lose "half a yard of pace" and will need to wrap Defoe in "cotton wool" as he is a "big part" of Sunderland "going forward."
Sunderland will take on Hartlepool United at Victoria Park on Wednesday, July 20 with kick-off at 7:30pm BST.