Sunderland AFC has announced three more preseason fixtures as preparations start to pick up speed, for the 2016-17 Premier League season.
The Black Cats will be travelling to France next month and will be based in the south-east of the country for several days, with the plan of three games to be played during their stay.
Jetting off to France
It isn't just a vacation with the lads having a job to do. The start of the week begins with a game against FC Stade Nyonnais on Monday 25th July.
With little room to recover, the Black Cats will then face Dijon FCO on Wednesday 27th July, and then the tour in France is rounded off with the final fixture against Montpellier HSC, on Saturday 30th July.
On an important note, the games will be played at a neutral ground and not the home stadiums of those clubs involved and that the tickets details will be confirmed by the club in the near future.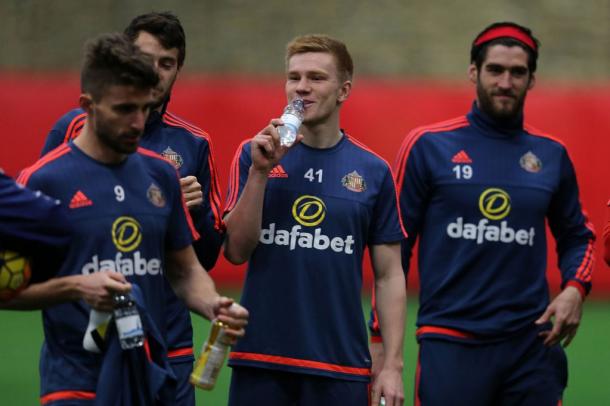 Although these fixtures are exotic and abroad, the club has previously announced that there will be two games days before jetting off to France. Sam Allardyce's side will take on the Hartlepool United on Wednesday 20th July at Victoria Park.
Then the Black Cats will travel to AESSEAL New York Stadium to face Rotherham United Saturday 23rd July.
Five games in 10 days will be a lot to ask of the players, however, it's a time for mistakes and issues found within the positions can be ironed out and fitness levels all ready to start the new campaign the way they finished last season.
SUNDERLAND AFC'S PRE-SEASON SCHEDULE TO DATE (kick-offs are listed at local time):
Hartlepool United - Wednesday 20th July, 7.30pm, Victoria Park
Rotherham United - Saturday 23rd July, 3pm, AESSEAL New York Stadium
FC Stade Nyonnais - Monday 25th July, 7pm, venue TBC
Dijon FCO - Wednesday 27th July, KO TBC, venue TBC
Montpellier HSC - Saturday 30th July, KO TBC, venue TBC