Sunderland are reportedly looking to resign former loanee, DeAndre Yedlin but only if Tottenham's terms are realistic.
There to impress
Yedlin was brought in from White Hart Lane by Dick Advocaat, but shone in the second half of the season under Sam Allardyce and proved pivotal in the Black Cats top-flight survival.
The Sunderland Echo have reported that the Wearsiders are in talks with Spurs to bring the American back to the Stadium of Light on another potential season-long loan, with a view to a permanent transfer.
It seems that if Yedlin was return to White Hart Lane, he would still be behind Kyle Walker and Kieran Trippier in the pecking order; it is believed that the club wouldn't stand in the way of a return to the North East.
Yedlin, whose USA team were defeated 4-0 by Argentina in the Copa America semi-final, said that he wouldn't be against a return to Sunderland.
Yedlin said in May that he "wouldn't mind" making a return to Sunderland whether if it was "on loan or whatever."
He continued, saying that it was a "great club" and had a "great experience" and would be "open" to a potential return.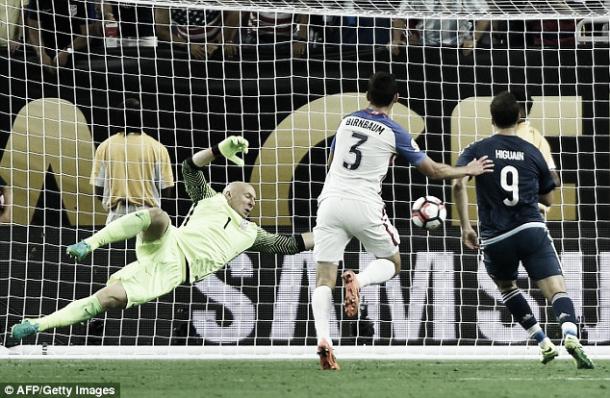 Big difference
It is not only people on Wearside that have noticed Yedlin's improvement, but his international team-mates as well, with Geoff Cameron and Brad Guzan singing his praises.
Cameron said that you can see Yedlin's "tenacity" and "aggressiveness" and his "thought process on the ball" and now has the "experience" from his time up north.
He added that he had been "fighting relegation" for the majority of the season and said that "changes you" as a player as it is "do or die" and it will help him in "his career."
Guzan explained that Yedlin played "consistently" for the Black Cats which he believes has been "very beneficial" and "shows in his game."
Sunderland AFC will take on Hartlepool United at Victoria Park on Wednesday, July 20 with kick-off at 7:30pm BST.