It is reported that Chelsea have yet to make an approach for Sunderland flop, Emanuele Giaccherini.
Great working relationship
It has been a torrid time for Giaccherini on Wearside since his move from Juventus, injuries and lack of form and fitness, saw him reduced to 32 appearances over two seasons. However the Italian has improved massively since his loan move to Bologna, and his star has brightened with his performances for Italy by Euro 2016.
The 31-year-old has been linked with numerous moves away from Wearside, with numerous moves back to his homeland, but has recently been linked with a shock move to Chelsea.
Current Italian manager, Antonio Conte will take charge at the Stamford Bridge, and has a great working relationship with him at Juventus and Italy, and his agent Furio Valcareggi has encouraged another reunion.
He told SportItalia that his client was a player that played "80 per cent of the games" under Conte, with the likes of Paul Pogba, Andre Pirlo, Arturo Vidal and Claudio Marchisio in the midfield.
Valcareggi continued, saying that Conte likes Giaccherini "a lot" and that a move to Chelsea would be "a dream" for the midfielder but admitted that it is "too early to talk about" his future and that the person looking to "buy him" will not have to pay a "high price to Sunderland".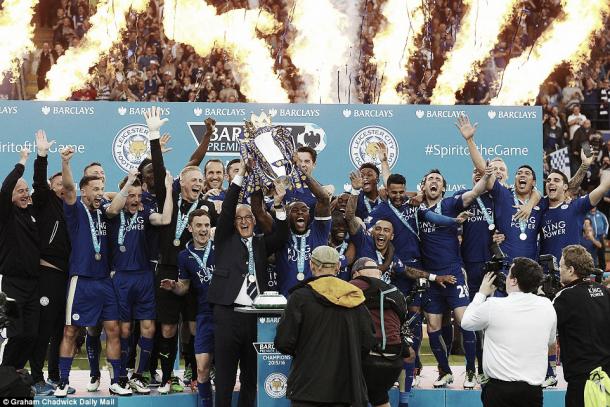 Following by example
Many considered Italy as one of the least favourites going into the Euro 2016 tournament, but have impressed so far with two victories over Belgium and Sweden, and ahead of their clash with Spain, Giaccherini has said that Conte's side have took inspiration from Premier League champions Leicester City.
He said that Claudio Ranieri's side "must be an example" for the Italians as they need to look beyond "technical ability" and have to "run harder" than other teams and rely on "tactical organisation" to "make the difference."
Giaccherini continued saying that the side didn't't have the "world-class players" of the past, and that the "most important thing" is to be a "team."
Sunderland AFC will take on Hartlepool United at Victoria Park on Wednesday, July 20 with kick-off at 7:30pm BST.