Blackburn Rovers' newest signing, Danny Graham has said that his three years at Sunderland were "very difficult".
Good to be moving on
It was a forgettable three years on Wearside for Graham, after his £5 million move from Swansea City back in 2013.
Graham struggled form and opportunities, which saw him score one goal in 37 appearances for the Black Cats.
The striker managed to find some form after going on loan to Ewood Park back in January, and signed a permanent deal under Owen Coyle after his contract at Sunderland expired.
Graham managed six goals in 16 appearances for Rovers, and admitted that he was excited for this new chapter in his career.
Graham told The Chronicle that it has been a "long summer" with "lots of talks" about his future but said that he was "delighted" to return to the club.
He continued, saying that the "success" of last season was a "massive part" of his decision as his loan spell was "everything" that he wanted.
The forward is pleased he now has the prospect of playing "week-in and week-out" if he is "fit" and "doing well" and said that he "cant wait to get going".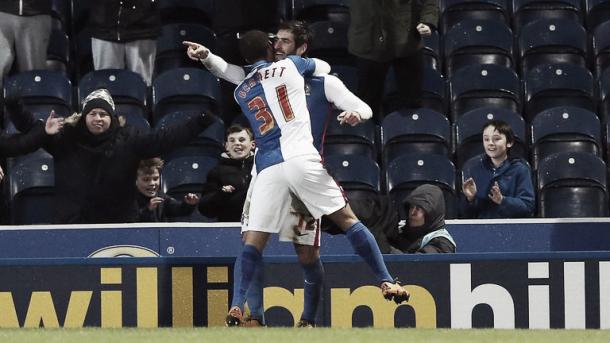 Difficult times
​Graham was one of a handful of players that were let go by the North-East club, along with the likes of Steven Fletcher, and Graham said that it was difficult time for him on Wearside.
Graham said that he has had a "stop-start" three season where he has never really played a "full season" and said that it was a "very difficult" time.
​He added that the Blackburn fans wanting him to "come back" played a big part and to "feel wanted" is "nice". But he said that "most importantly" is that he "wanted" to be at Blackburn and is "looking forward" to "getting the work done".
Sunderland AFC will take on Hartlepool United at Victoria Park on Wednesday, July 20 with kick-off at 7:30pm BST.