Sunderland striker Steven Fletcher has been offered a £30,000-a-week contract to join Norwich City in the Championship.
The Scot will be out of contract with the Black Cats by Friday, and there has been no proposed plan to renew his deal from Sam Allardyce.
He scored 23 goals in 108 appearances for the Wearsiders following his £12m move from Wolverhampton Wanderers in August 2012.
Lack of goals caused a problem
However, despite starting the first handful of games under Allardyce, Fletcher seemed to fall out of favour and didn't really gain his position back. Then, in January, he was loaned out to Olympique Marseille until the end of the season.
There he seemed to lose his touch, with goals proving elusive; he scored just one goal for the French club, taking his tally of goals to five with four of those being for Scotland.
With the lack of goals, which Sunderland could not afford, it prompted Allardyce to take the decision to release the 29-year-old at the end of his current deal with the club. This now leaves uncertainty hanging over where Fletcher's future lies.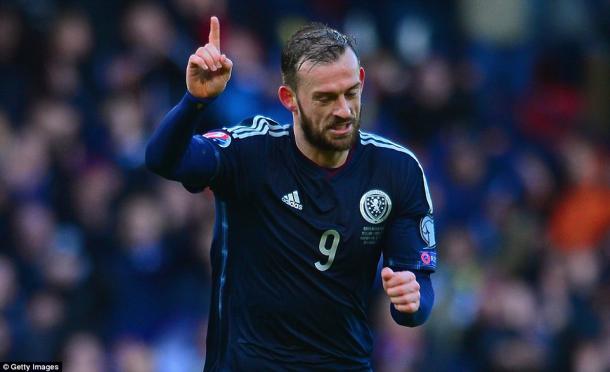 Fletcher admits confusion over current ordeal
"I don't actually know what my situation is now," he said.
"My contract is up so I am currently looking for a team. I think that (Sunderland) chapter is over with," Fletcher added. "I enjoyed my time there but obviously I went out on loan."
The Scot admitted "a few people speaking" to him about a possible move. However, he confirmed nothing will be taken "for granted" until "an offer" is concrete.
But Fletcher has been linked with other clubs such as a possible move to Celtic.
However, reports are now claiming recent relegated Norwich have not considering the Scotsman by offering him a £30,000-a-week to help with their promotion challenge.