Sunderland veteran, Jermain Defoe is believed to be taking young club prospect, Josh Maja under his wing.
Impressing many
The 17-year-old has impressed many at the club, with the former Manchester City player yet to make an appearance for the under-21's. However, he has impressed Sam Allardyce in his first session with the first team. He traveled with the squad and warmed up ahead of their 2-2 draw with Watford on the final day of the season.
The Black Cats will return to pre-season training on Monday, and the youngster is expected to be involved in some capacity; Defoe will look to continue his mentoring of the youngster.
The veteran striker has already been mentoring Maja on the training ground, and warming up with him at Vicarage Road. Allardyce believes there is a challenge ahead to make him first-team potential.
Allardyce told the club programme last season that the "talent is there" with Maja, but the "question is" if the player can "develop his talent" so that he is "knocking on the door" of the first team.
He continued, saying that it "might be a bit early yet" but Allardyce said that the "earlier" they "come and train" with the first-team then the "better it can be for the young players".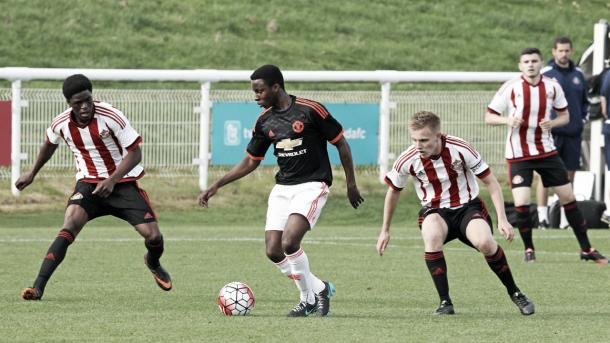 Making the step up
The Black Cats have a number of young talents in their ranks, with one of them been former under-18's captain Dan Pybus. Pybus managed 15 goals in 23 appearances, and has been rewarded with a step up into the development squad. He shared his excitement at the new challenge ahead of him.
Pybus told safc.com that pre-season is a "really important time" as it "sets you up" and gives the "best preparation" for the upcoming season.
He continued, saying that he had been around the "under-18s changing room" for a "few years" and said that it is "good" to move to the "other side" of the Academy of Light.
He did show ambition saying that there is still "one more changing room to go".