Italy's penalty heartbreak spelled the end of the road for Sunderland player's participation in Euro 2016. Fellow Black Cats Seb Larsson of Sweden and John O'Shea of the Republic of Ireland also crashed out after surpassing the group stages.
Giaccherini shines on the big stage
Emanuele Giaccherini was a surprise star for the Antonio Conte's men during the tournament and was one of the Italian players to score in last night's shoot-out. The 31-year-old, who failed to hit the ground running at the Stadium of Light, received a call-up to the national side after enjoying a successful loan spell at Bologna.
Now the winger no longer has the tournament to focus on, he is able to set his sights on the future.
It is unclear whether the Italian will remain at the Stadium of Light but there are said to be a number of clubs interested in him.
Conte's next destination is Chelsea and Giaccherini's former boss is apparently keen to take the winger to Stamford Bridge with him. However, with just one year left on his deal, it's uncertain how much the Black Cats will be willing to let Giaccherini leave for.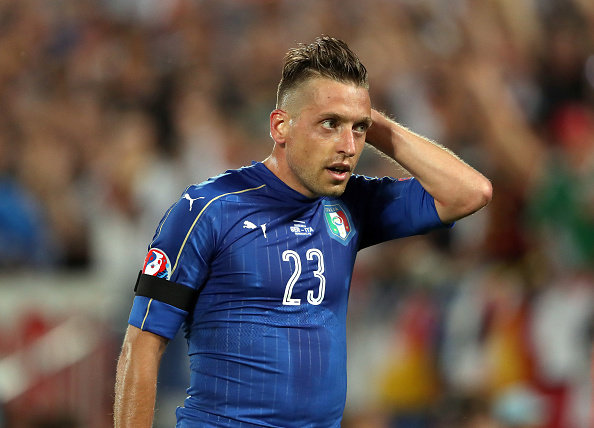 Dilemma for Allardyce
Sam Allardyce may wish to keep the Italian on Wearside, however, after a tough three years it's likely that the player will wish to leave. He arrived under Paolo Di Canio in 2013 for a fee of €6.5million and had a hit and miss first season, though he did play a part in their Great Escape under Gus Poyet.
Despite his Euro success, however, Allardyce may look to offload the player in order to free up space on the wage bill.
Though if Sunderland do wish to keep him on Wearside, they face tough competition. As well as interest from Chelsea, loan club Bologna are also said to be interested.
As well as Bologna, there are whole host of Serie A clubs tracking him including Torino and Fiorentina.