Head coach Sam Allardyce has said the Sunderland squad are in high spirits at the start of their pre-season training camp to Austria.
The Sunderland players travelled overseas on Thursday for a vigorous and harsh 10-day training camp, with Allardyce and his coaching staff planning build on fitness ahead of the new season in August.
A lot of travelling to be done
Once the squad flies back to England, the Black Cats will face Hartlepool and Rotherham United in friendlies before going back into the air to travel to France and Austria for further pre-season games.
Allardyce, speaking to safc.com, praised his players for their attitude and the positive vibe his backroom staff are giving off while planning a pre-season which will help the lads start the season the way they ended the campaign before.
The squad is in 'high spirits' even with such high intensity and 'usual pre-season tests', with players even going as far as having their 'own programmes' when they were away from the club to make it an easy transition into 'football practices' and 'fitness work'.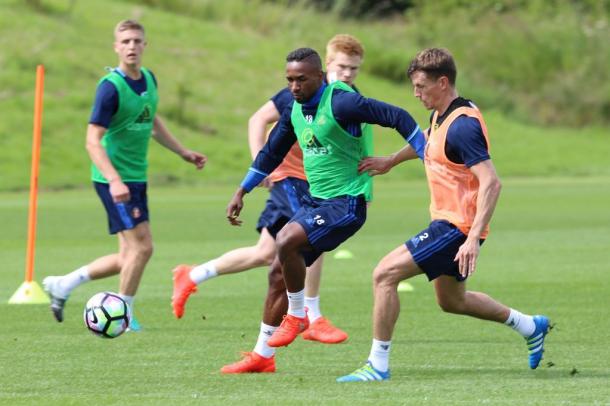 With current football sessions being 'quite long' the players seem to be 'coping', with the main aim to 'lift their endurance' in order to cope with what will be another 'physical and hopefully exciting season'.
"The people behind the scenes have put together a very good schedule and they've worked very hard, so all I had to do when I looked at it was say 'okay, that looks fantastic," said Allardyce
Sights set on the first handful of games
Previous seasons saw Sunderland perform poorly earlier on which has evidently lead to the 'result of fighting relegation battles'. With the club's weakness in mind, the focus will be on the 'first five games' and try to 'achieve as many wins as possible' in the early stages of the new campaign, starting with away game against Manchester City.
"No one will be turning around saying this is Sunderland and this is the norm, so I've passed that message onto the players from the first day and said this is what we're aiming for lads," he added.