Sunderland AFC young goalkeeping star Jordan Pickford, has said that he is looking to lend a hand to the young players, during their pre-season preparations.
Becoming a veteran
Pickford is certainly a senior player of the squad, being just 22, but is currently on his sixth pre-season trip with the Black Cats, who are currently training in Austria.
The England youth international has had a busy summer already, been a key figure in England's Toulon Tournament victory, and will be looking to carry that form into the new season.
Pickford is not the youngest keeper that is with the squad at the present moment, with 19-year-old Max Stryjek also joining the squad, off the back of a new three-year deal.
The youngsters, along with No. 1 goalkeeper Vito Mannone, have already been put through their paces by coach Adrian Tucker, whilst Pickford is looking to take Stryjek under his wing during their time on the continent.
He told safc.com: "It's nice not being the youngest for a change" as he has "been on these trips a few times" and now "Max is here on his first trip" he would "like to think I'll be able to help him and share my experiences."
Pickford concluded: "I remember my first few pre-season training sessions and I found them really, really tough" but "hopefully I can help Max along while we're out here and we can all feel the benefits."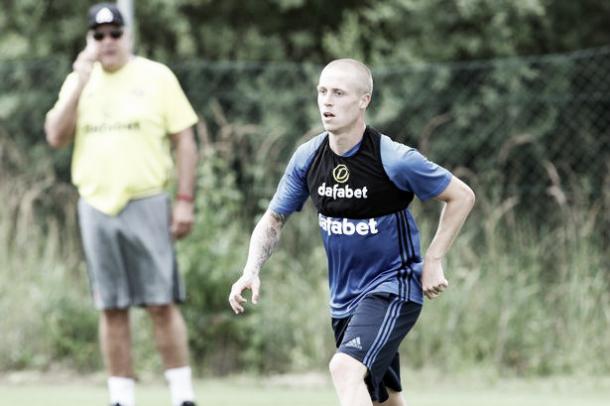 Making the most of the trip
Sam Allardyce has took a number of youngsters on their pre-season trip, with one of them been full-back Tommy Robson.
The defender made his senior debut in the 2-2 draw with Watford on the final day of last season, and is looking to make the most of the opportunity he has been given.
Robson said: "It's been really, really good" and is "enjoying the training and the sessions are a real good workout for us."
Sunderland AFC will take on Hartlepool United at Victoria Park on Wednesday, July 20 with kick-off at 7:30pm BST.