Sam Allardyce has met up with the FA this week for an official interview regarding the vacant England job; the Sunderland boss is the current favourite to take up the position.
With countless players, managers, and fans backing Allardyce to take the post, Phil Brown has joined the list after saying he believes "the job is Sams if he wants it".
The Southend United manager also admitted he wants to be a part of his coaching set-up should he get the role.
Obvious decision
Brown believes that hiring Allardyce as England manager is a "no-brainer" and - even though he is the current Sunderland manager - Brown claimed that the international position is the "pinnacle of any manager's career".
One reason that Allardyce is a popular choice is due to the fact he is an Englishman, something that fans want to see after several failed attempts at foreign managers in recent history. Brown pointed out that there aren't "many prime English candidates about" right now, which helps Big Sam's case.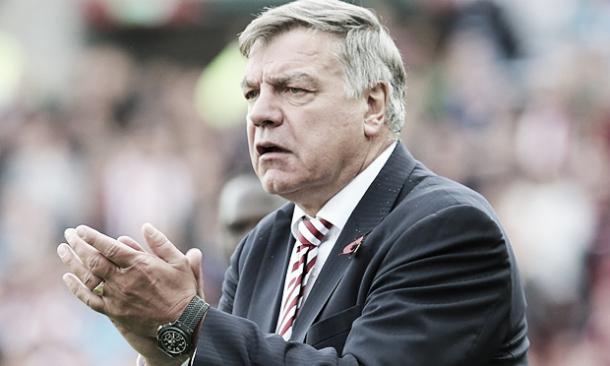 For Sunderland fans, the news that Allardyce is in talks for the England role will likely bring out mixed feelings. Allardyce would likely do a fantastic job in charge of the national side and he seems on paper the perfect choice, but Sunderland will struggle to find anyone better with such short notice.
Brown believes that he could work a "dual role" but admitted the FA would likely prefer him to leave his club and provide "100 percent commitment to the country".
Coaching team
Even though he hasn't got the post yet, Brown has already thrown his name in the hat to be involved in Allardyce's coaching staff should he get the job. Brown claimed he would "walk on broken glass" for the opportunity, before stating: "You name it, I will do it."
It's clear Brown has plenty of passion for his country, something that the England coaching set-up needs, and after working with Allardyce at Bolton he may very well be a name Allardyce considers, should he get the job.