I firmly believe it is possible for Sam Allardyce to manage both Sunderland and England at the same time, but will both teams agree? That's another question.
The Wearsiders are in limbo as they anxiously await the Football Association's final decision over whether Allardyce will be Roy Hodgson's successor as the national team boss.
Sunderland striker Jermain Defoe told BBC Radio 5 Live that he too believes Allardyce would be cable of doing both roles.
Defoe said: "Obviously I want him to stay at Sunderland, but maybe he could do both (jobs)."
It wouldn't be the first time a manager held roles at clubs and country concurrently, but it is unlikely both the FA and Sunderland would be keen on the idea.
Here are five times it has happened before – including with a former Sunderland manager and player...
Dick Advocaat - Belgium and AZ Alkmaar
The former Sunderland head coach Dick Advocaat became Belgium national team manager and managed Dutch first division team AZ Alkmaar, however, he was still at Zenit in 2010 but was leaving the club when his job as Belgium boss started earlier than expected.
Although his reign over both clubs was short-lived yet relatively successful, after a year he decided not to continue on his role with AZ. When he departed from Belgium, he took over the Russian national side for two years.
Advocaat guided the Dutch team to 11 wins with only just three losses in 18 games, while he won three of his five games in charge of Belgium.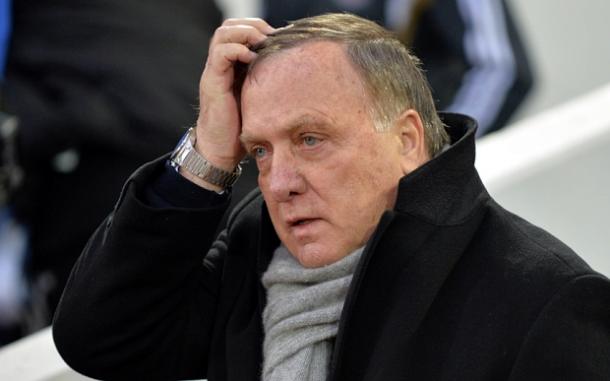 Billy Bingham – Northern Ireland, Plymouth, and Linfield
Bingham is a former Sunderland player who made 206 appearances with 45 goals to his name. Hanging up the football boots in 1965 he wasn't long gone from the pitch. As a manager, he took charge of Northern Ireland's national team as well as two clubs during his time in the top job.
He originally left Southport to take the national team job in 1967, but finding the role to be less than expected, he took over at Plymouth shortly after.
Unfortunately, he was unable to stop Plymouth being relegated when he gained the job half way through the season. But he did stay to help them finish fifth in his first full season as manager. However, with another relegation battle the season after, he was sacked from the club.
He went back to his home country to take over Northern Irish side Linfield, whom he guided to a league title.
He just missed out on qualification for the 1970 World Cup with the national team, but he did manage them to second place in the 1971 British Home Championships.
1971 would be the year he would leave the national team but he was soon back in the managerial shoes in 1980 where he once again became Northern Ireland boss for the next 13 years.
Sir Alex Ferguson - Scotland and Aberdeen
The sudden death of Jock Stein saw that his then assistant manager and Aberdeen boss Alex Ferguson stepped up the main job for the Scots in 1985.
The Manchester United legend would manage Scotland at the 1986 World Cup, to help him the pressure of managing both clubs he appointed Archie Knox as his co-manager at Aberdeen.
Ferguson and Knox worked extremely well to lead Aberdeen to a domestic cup double, however, it was a disappointing league campaign, but the man who would become a future legend failed to help Scotland pass the group stages in Mexico.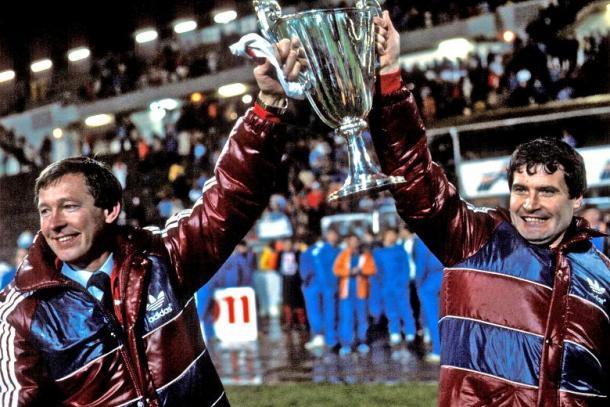 Guus Hiddink – PSV and Australia and Russia and Chelsea.
The Dutchman is full of many tricks, managing two teams at the same time twice in his career. Let's start with PSV and Australia.
In the final year of a four-year stay at PSV, Hiddink also took charge of the Aussies national team. He proved that it is very much possible to do both. He won second consecutive Eredivisie title with PSV, while he guided Australia to the 2006 World Cup.
He became very popular in Australia, he seemed to understand how to work both clubs to his advantage, he focused on club matters until it was the international break, at which point club matters were put to one side and focused on the international duty.
Next, we look at Hiddink managing both Russia and Chelsea.
He did it again in 2009 when he agreed to take on the Chelsea job until the end of that current season, he would only lose one game as the Blues boss and lead the club to the FA Cup title.
At the same time period, he managed Russia to victory in both their 2010 World Cup qualifiers.
Valeriy Lobanovski
A few decades back it was very common to see a manager would manage a club for most of the year while managing the country national side in the off-season, the Ukrainian, did this many times.
From 1986 to 1990, he managed both Dynamo Kyiv and USSR quite successfully, as the USSR squad reached the final of Euro 1988, however, a downside to the squad was that the side mainly consisted of the players from his club.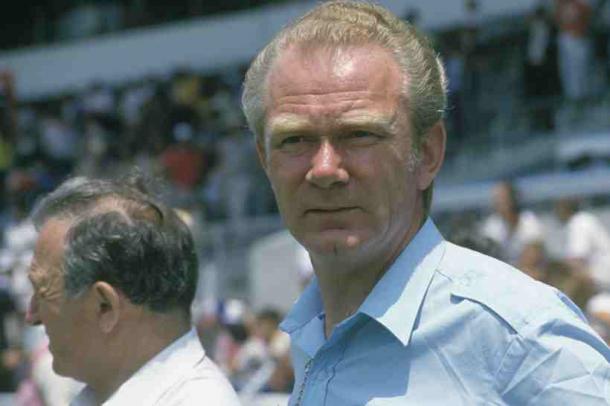 Conclusion
It is entirely possible for Allardyce to take on a big job of managing Sunderland to hopefully achieve a mid-table finish, or at the very least avoid relegation, as well as leading England to consistently win games and even perhaps, competitions.
But will Allardyce be biting off more than he can chew with two jobs or will he simply choose to lead his country in England if offered the top job? Sunderland will just have to wait and find out.