After a promising breakthrough season, Duncan Watmore is hoping for bigger and better things with Sunderland.
The former Altrincham man had an injury plagued season last term but still managed to impress Sam Allardyce and was awarded with a run-in towards the end of the season.
Watmore was also a bright spark in Sunderland's very dull and uninspiring start to the season, scoring on his Premier League debut at home to Norwich City in a 3-1 defeat. The youngster also scored on his League Cup debut some two seasons ago as the Wearsiders saw off Carlisle United 3-1.
As well as impressing for Sunderland, the 22-year-old has made a name for himself with England's under-21s and bagged himself a first class degree in a whirlwind year.
Watmore is clearly motivated and certainly has the determination to make things happen, an attitude that is much needed at the Stadium of Light. He is set for a positive future in red and white and wants the club to be too, urging them to hit the ground running this coming season.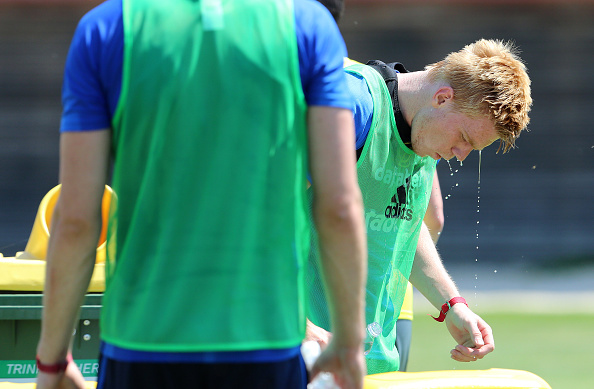 Time to reverse the past
Sunderland's failure to hit the ground running straightaway in past season has been well documented, and Watmore acknowledged this as he told the club's official website: "Part of pre-season is working hard because the start of the campaign is important for us."
He continued: "We haven't been as good as we should've been in recent years and the manager has been very clear on that, so we know the work we have to do and the staff have put together a really good pre-season for us."
Watmore also claims that his teammates have "taken to it [pre-season] perfectly" and that they are all "getting on with the work".
The forward added: "If you don't put in the hard work you won't get the benefits, so it's something you have to enjoy and embrace which is what we're doing at the moment so it's good fun."
Despite more flirting with relegation, Watmore admitted that he "really enjoyed" the club's last campaign too, especially their last minute escape from the drop. Their troubles gave him a chance to shine too and he stated that he wishes to "build on that this year," though he "won't get carried away" as he "has a lot work to do" on his game.
With uncertainly surrounding Sam Allardyce's future, the youngster paid tribute to the club's coaches too, concluding with: "One thing I do have is the right coaches, the right facilities and the right players to learn from, so as far as I'm concerned I'm going to keep pushing myself to see what I can achieve and become a better player."