Since joining the club in October 2015, Sam Allardyce has turned Sunderland into a team that are hard to beat. The former West Ham United, Blackburn Rovers and Bolton Wanderers manager has a reputation for turning clubs into solid mid-table sides and many Sunderland fans were optimistic of the 61-year-old doing just that in the upcoming Premier League season.
With the season just over three weeks away, Allardyce has been heavily linked to the England manager vacancy after Roy Hodgson was sacked as manager, leaving the Black Cats in a sticky situation.
Allardyce initially made clean sheets first priority for Sunderland when he joined, and structured the partnership of Younes Kaboul and Lamine Kone in January. Both players looked solid in the heart of defence and played a key role in the survival at the end of the season.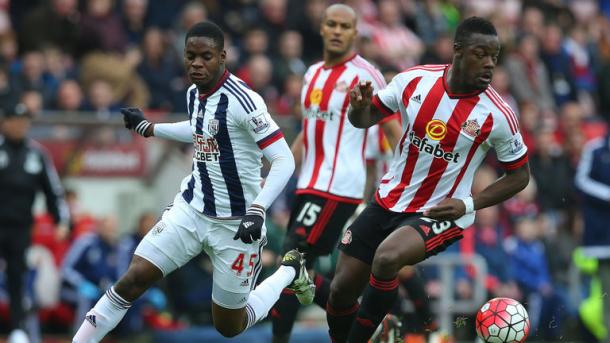 The Black Cats had lost just one game in 11 at the end of the 2015/16 campaign, with the loss coming to the eventual champions, Leicester City. Rumours of Allardyce's departure is picking up pace by the day and fans on Wearside will be desperate for their team to progress up the table and stay away from the annual relegation scrap.
But would Sunderland lose their defensive resilience if Allardyce was to leave?
It would be naïve for fans not to realise the importance of a manager like Allardyce having a huge influence on the defensive ethos and the changes that he made to the defence when he was first appointed. But the two players at the heart of the defence; Kaboul and Kone, they've built up a real solid partnership and another manager with the same experience as Allardyce wouldn't change that.
The front runner to replace Allardyce is currently David Moyes, who has just taken a trip to Jordan to share his experience with the Jordanian FA and their national team's coaches. The former Everton and Manchester United boss wouldn't necessarily be a bad appointment, with his vast Premier League experience, player contacts and his similar defensive style to Allardyce.
If Moyes was to be appointed, his style of play and his managerial ethos wouldn't disrupt the Sunderland back four. The change would almost be like for like and the main focus would then be on transfers, with the Black Cats still yet to get a player through the door this summer. Moyes previously managed Real Sociedad in Spain and would offer some good contacts for Sunderland to potentially make their first summer signing.
The FA will continue to interview candidates for the job and the appointment could take as long as another week. The Black Cats really do have to take matters into their own hands and take action soon before they are left behind by other Premier League clubs.