It'll be a sorry situation if Sam Allardyce leaves Sunderland, however if the club manage to attract David Moyes any damage may be minimised.
Moyes arguably failed at Old Trafford and was then unable to get his managerial career back on track at Real Sociedad, but the Scot is more than capable of still doing a job in the Premier League.
Apart from a sixth place finish in 1996, Everton failed to hit the ground running in the Premier League and, much like Sunderland, their final position was somewhere in the lower half of the bottom half of the table. However, when Moyes took charge in 2002, there was only two bottom half finishes, one 17th and one 11th. He steadied the ship at Goodison Park and turned the blues into a top eight side on a very very low budget.
Frustration at lack of stability
There's no reason why he can't do that at the Stadium of Light. Sunderland have all the makings of a top eight side, a huge stadium that's packed out every week with a loyal fanbase, a billionaire owner, a state of the art training ground, but for some reason it never works for them.
Past managers have at the Stadium of Light have spoke of a rot at the club and Sam Allardyce was looking like the man to change that. Supporters felt a real sense of optimism under Allardyce; his winter transfer window saved the club from relegation so a full season and a summer window under him looked like it may finally get Sunderland that season of mid-table mediocrity.
It's sad that a club of Sunderland's stature are desperate of a season of such but they crave stability in order to go further.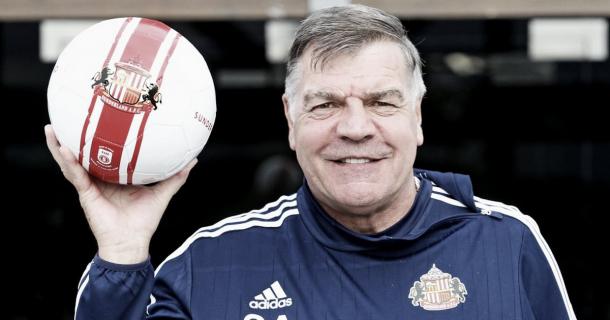 Mission Impossible
Moyes is a like-for-like replacement for Allardyce. He's a long term vision and, much like his predecessor, he will be able to stabilise the club much like he did at Everton.
Don't be fooled by Moyes' failings at Old Trafford. He was asked to do an impossible job, to follow in the footsteps of the great Sir Alex Ferguson was never doable for Moyes, he could never reincorporate what Fergie had done at Manchester United. Louis van Gaal also struggled, though the Dutchman had double the budget and double the support that Moyes received.
Moyes may have worked on a budget at Everton but at a club like United, it's a whole different job. He could do it at Sunderland though, working at a smaller size, but still big club, on a budget is what he does best. The fourth, fifth and sixth place finishes he accomplished with Everton show that - he brought European football to Goodison and made Everton great again.
Sunderland need that man to make them great again. Like the late Bob Stokoe said: "I didn't bring the magic, it was always here. I just came back to find it."
The Wearsiders need someone to find the magic and reignite the spark at the Stadium of Light. We saw a glimmer of it under Allardyce in the final two home games against Chelsea and coincidentally, Everton, but Sunderland shouldn't be celebrating survival every season.
Sunderland's failings
Taking the accomplishments of each of Sunderland's managers since returning to the Premier League is underwhelming.
Roy Keane had the best achievement by securing promotion with the Black Cats and making sure they were not the whipping-dogs in their first season back. The club then suffered from second-season syndrome and Keane decided to walk so it was Ricky S'Bragia who was tasked with keeping Sunderland up, a feat he completed.
Then Steve Bruce came along and guided the club their first top ten finish in more than fifty years. To say Sunderland have been back in the Premier League nine years and the highest they achieved is 10th, is a sorry statistic. Martin O'Neill then came in and was also tasked with keeping the club up, something which he achieved but was then sacked the following campaign. Paolo Di Canio was now the man to save Sunderland's season, something which he did, as well as seeing his side hammer Newcastle United 3-0.
Gus Poyet followed Di Canio and was told to keep Sunderland in the top flight. The Uruguayan did just that, took his side to Wembley and saw his men beat Newcastle three times. Dick Advocaat followed Poyet and secured survival and a derby win again. Allardyce repeated Advocaat's doings and saw his lads make it six in a row against their bitter rivals, and kept the club in the league.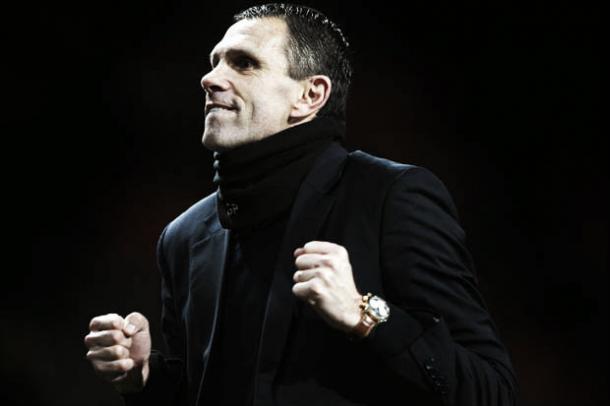 But is this all Sunderland have to celebrate? A derby day win and survival every season? Poyet's Wembley trip aside, Sunderland have let their fans down in recent seasons. A club their size shouldn't be part of this managerial merry-go-round and certainly shouldn't be rejoicing in survival every season.
Under Moyes, that wouldn't happen. The Scot would make the club his own and put his own stamp on the place, much like he did at Goodison. He'd bring his own players to the club and ensure an overhaul of all of the deadwood. Much like Allardyce promised until England came calling.
You couldn't blame him for taking the England job, his dream and the pinnacle of a man's career, but Sunderland can't help but feel hard done by. David Moyes would be sure to ease the pain though.