Tim Sherwood has become the latest manager to throw his name into the mix for the Sam Allardyce potential replacement at Sunderland, but he isn't the only one in the list.
With reports suggest the Football Association are edging ever closer to announcing their choice manager for England international squad, unfortunately - for Sunderland - it looks like they will be losing Sam Allardyce by tomorrow.
Former Aston Villa and Tottenham Hotspur boss Sherwood has told the Alan Brazil Sports Breakfast that he would be very interested in the Sunderland job, if Allardyce is appointed England manager.
If Sunderland do have a vacancy to fill, there are a strong list of candidates who be willing to take over; to entice new players to a stabile club, which currently lies in limbo as Allardyce looks to be the FA's first choice.
Back-up plan ready to go
"Absolutely," Sherwood said when he was asked if he would like to take over at the Black Cats.
With the new season kicking off at Manchester City on August 13, Sunderland will want to move quickly to make an appointment and to make their first signings of the summer.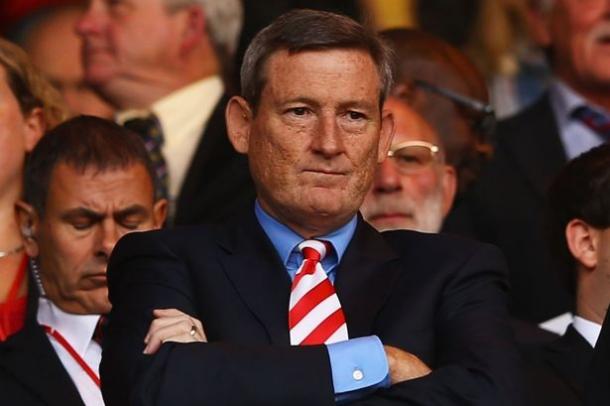 Sherwood had some luck with him when he led Villa to the 2015 FA Cup final, having taken over in February of that year. But his aggressive style started to take a dip in his second season; the club almost looked doomed to relegation, which they could not recover from.
"You never know until you get in. You have to wait until you get in there. But, yes, I want to get back into work, but only with the right opportunity," he added.
Others would appear to be above him in the order at the Stadium of Light with David Moyes looks to be the first choice for Ellis Short. However, Burnley's Sean Dyche and former Everton manager Roberto Martinez are also close favourites.