Sunderland youngster Duncan Watmore believes the intense training camp in Austria has helped the side build the perfect platform, ready for the season to start.
Watmore was a second half sub in the 3-0 win over Hartlepool at Victoria Park on Wednesday night, which was the first of five pre-season games for the Black Cats.
Dream start to pre-season
Jermain Defoe has started off in fine form after scoring twice, while Wahbi Khzari also got on the scoresheet in what could be Sam Allardyce's last game in charge of the Black Cats before being unveiled as the next England manager.
Allardyce left the ground before the game had even finished, and no players did any sort of interview afterward.
But in an interview with the club website, Watmore said he feels the team are already feeling the benefits of their time in Austria, where they completed triple training sessions.
"The Lads started off really sharp (against Hartlepool United)," he said.
With a "good pre-season" and working very hard, he feels it has "paid off" but still, he insisted that his side can't get too far ahead with a long season to go as well.
The way the Lads "played in the first half" was exceptional, he believes, and it's how any fan would expect Sunderland to start all their games.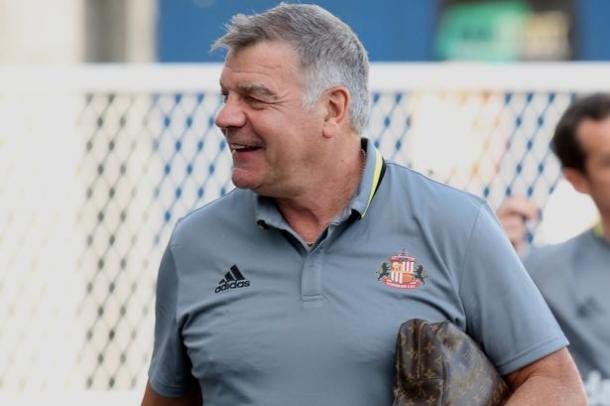 "It was a hard ten days (in Austria) but that's what it's there for," he added.
In pre-season, he says the team must "work hard", and to start off with a win is "a good start", but now they need to continue the form into "the next game".
Watmore came on at half-time and he impressed with his pace, making the most of the long balls from his England under-21 teammate, Jordan Pickford.
Pickford's play is what Watmore is "used to" and any chances the 'keeper gets, Watmore is "readying to spin off the last shoulder" as the distribution is "that good".
"I enjoy playing with him," Watmore concluded.