Sunderland take on FC Stade Nyonnais tomorrow in their third pre-season game, which kicks off the club's tour of France as well as the beginning of David Moyes' reign on Wearside.
But what do we know about FC Stade Nyonnais? The Swiss based club were founded in 1905 and are now part-time. They play their trade in Switzerland's third tier, Swiss 1 Liga Promotion. The part-timers play in yellow and have a record attendance of 6,800, a number which totals some of Sunderland's away followings.
Their ground, Centre Sportif de Colovray Nyon, holds 7,200 and is also home to Stade Nyonnais's rugby team, facing the UEFA headquarters. Their training facilities are also situated there and are UEFA-graded, covering over a 100,000 square metres.
Their record attendance came when Real Madrid visited the club in 2001. Madrid ran out 12-1 winners and from 1993-2001 the Spanish giants visited the club annually.
The Colovray Sports Centre regularly hosts UEFA Youth League games and the Ivory Coast played and trained at the Centre prior to their 2010 FIFA World Cup campaign. And more recently, Russia and Lithuania played a friendly at the venue ahead of the 2012 European Championships.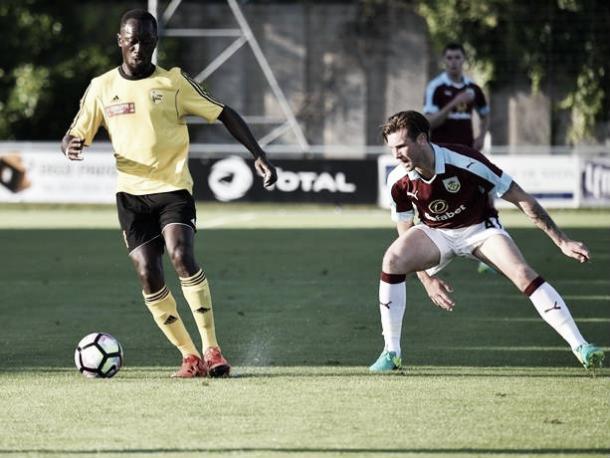 The club's recent history
The club finished seventh last season in the league that was formed just four years ago in 2012. Stade Nyonnais nearly narrowly avoided relegation, something which Sunderland specialise in, to the newly formed league but ultimately finished two points from safety. The league understandably caused disruption in Swiss football as it was decided that the bottom six teams of the ten team Swiss Football League division would be relegated into the new league.
The total market value of the club is said to be £1.38million meaning that the majority of Sunderland's players cost more than the the club alone.
The Swiss side took on newly-promoted Burnley last week and lost 3-1, with former Juventus youngster Stipe Simunac grabbing the consolation goal for Stade Nyonnais.