Sunderland are set to play their first game under new manager David Moyes, as they take on little-known Swiss side Stade Nyonnais in France.
Moyes, however, is unlikely to be in total control of the team selection and formation, due to only being appointed as manager earlier in the week.
The opponents
To sum up the size of Sunderland's opposition, their biggest attendance at home was just 6,800, when they played Real Madrid back in 2001.
Stade Nyonnais play their league matches in the third tier of Switzerland, meaning they will surely be no match for the Black Cats, even if Sunderland play a young and inexperienced side. The emphasis is likely to be on fitness, before Sunderland take on Dijon.
Nyonnais are winless in their last four games, although their last two games have been against good opposition in the form of Burnley and Sporting Lisbon.
A new era
Moyes was announced as Sam Allardyce's replacement yesterday and was in the stands as Sunderland beat Rotherham United 2-1. The 53-year-old has signed a four-year deal with the Wearside club and will out to be prove his critics wrong after poor spells at Real Sociedad and most notably Manchester United.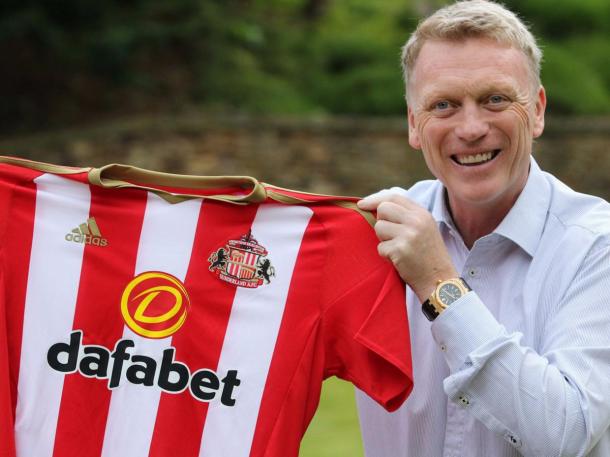 The Scot will have a tough job on his hands trying to progress with this Sunderland team and escape the constant cycle of battling relegation every season.
His job may have been made harder by Allardyce, as the new England manager failed to sign any players before he decided to leave his job at club level. The club have sold a number of players who were deemed surplus to requirements but have failed to re-sign any loanees from last season, notably Yann M'vila.
Who could feature?
Sunderland's youngsters have been given a chance so far this summer and it is likely that will continue tomorrow. Jordan Pickford, Josh Robson, Lynden Gooch, George Honeyman and Michael Ledger were all given a run out against Rotherham and are likely to feature again against weaker opposition.
Another player likely to get the nod is trialist Charles N'Zogbia. The former Aston Villa winger is currently looking for a way back into the Premier League and has been playing well for the Black Cats since joining last month. He scored one and assisted another during the Rotherham game, which means he may be close to being offered a deal with the North East outfit.
Moyes may be trying to decide his best starting XI early, meaning key players such as Fabio Borini, Jermain Defoe and Younes Kaboul may start once again.