Sunderland AFC youngster Duncan Watmore believes that he can improve under the club's new manager David Moyes.
Always looking to improve
​Watmore broke through from the Academy of Light at the beginning of last season, and proved an instant hit, with a debut goal in the 3-1 defeat to Norwich City.
Watmore managed 23 Premier League appearances last season, with three goals, and he said that he is looking to improve those stats under Moyes.
Watmore said: "I want to play as much as I can and that is my target - to play as many games as I can" and "I want to improve and hopefully I can do that under the new manager."
He continued: "I don't set goal targets" and wants to see "if I can play as much as possible and if that happens then there must be a reason; hopefully because I am scoring or creating goals."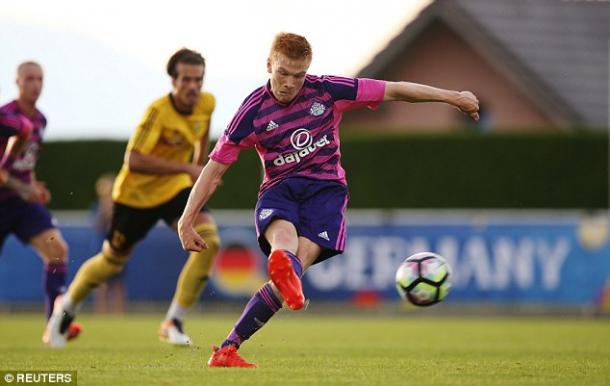 Great start to the season
​Sunderland continued their excellent start to pre-season on Monday, as they won their first match under Moyes, since replacing Sam Allardyce.
Having already defeated Hartlepool and Rotherham United, the Black Cats headed to France for their pre-season tour.
They come up against Swiss side FC Stade Nyonnais, and it was Watmore who was on target with two goals from the penalty spot to give them the 2-0 win, and he was delighted at the result.
He said: "I really enjoyed the game and thought we did well" as "pre-season is all about getting the fitness in, implementing the manager's ideas and we won so it was a positive night all round."
Watmore concluded: "It's always great to score and I was delighted to get two" and to "get the win was what we wanted."
Sunderland AFC will take on Dijon FCO at the Stade Camille-Fournier on Wednesday, July 27 with kick-off at 6pm BST.