Sunderland are the only Premier League club yet to make a signing. Their lack of activity in the market understandably caused by the departure of Sam Allardyce.
However, whilst the club may have no incomings, it's also important that none of their key assets have left So, Jan Kirchhoff's desire to sign a new contract must be music to the ears of David Moyes.
The defensive midfielder fast recovered from his nightmare debut for the Black Cats and soon solidified himself as a key player in the Sunderland set-up and helped the club to remain in the Premier League.
The £750k signing was coy about discussing his transfer situation but admitted that he "can imagine staying here at Sunderland", adding that he "feels good" and "would like to stay".
The fan favorite is confident of resolving his new deal: "I think we will find a solution. There are always two sides – the club would like me to stay and I feel good here."
He added, "It's a good situation for both of us, and I am sure we will find a solution."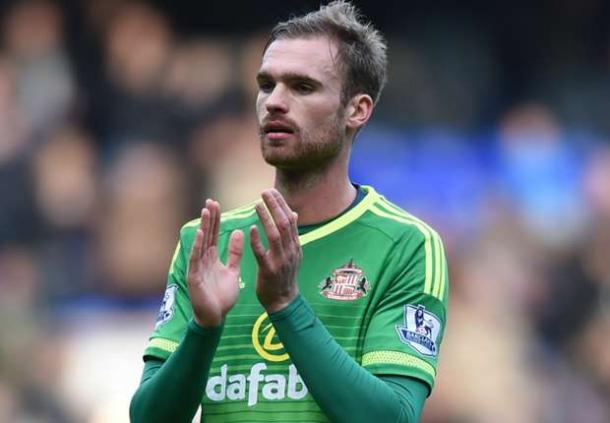 Injury woes
The 25-year-old played his first pre-season game in his side's 3-2 win over Dijon having missed out against Hartlepool, Rotherham and Stade Nyonnais with a calf problem.
Though the German is now fit and raring to go: "I took a hit on my calf in Austria and had some problems with the muscle and wasn't able to train and missed the games because of that injury."
He continued, "I started training on Tuesday with the team. I'd missed a couple of weeks, but it is OK now and I don't have any problems.
Kirchhoff clarified that "it wasn't a big injury, it was just the muscle was tight". Nevertheless, he will "take care of it" in order to not "rush anything".
The midfielder explained, "It was good for me to get back into training and into a match like this."
He added, "It was quite heavy to play a straight 90 minutes after two weeks without any training, but that is what I needed to get my legs going again."
Kirchhoff is optimistic for the remainder of the off season and is keen to be back playing in the Premier League: "We have two weeks to go and a lot of work to be done."
He concluded, "The schedule is good, it was well planned and we are in a good position."