Sunderland vice-captain, Lee Cattermole has said that the Black Cats do not need to panic in terms of their transfer activities.
No activity so far
It has been a busy time at the Stadium of Light so far this summer, but only behind the scene; with Sam Allardyce leaving for the England job, and former Everton and Manchester United manager David Moyes being brought in.
However there has been no significant movement on the pitch as of yet, which former manager Allardyce was keen to show his frustration about. But Cattermole has said that there is no need to panic just yet.
He told the Sunderland Echo: "What we have got is small numbers" but "we have a lot of quality within those small numbers." He says if they can "add three, four or five new players that are competing for places then that would be great".
Cattermole continued: "It is obvious we need players – the season is too long and demanding to go into the season with the numbers we have got." He believes "we will be adding to the squad", yet feels with the "players we have got, if you look at the starting XI, then there is competition for places".
He concluded: "There is no panic for the start." After "two or three months, we will need players ready and if we can add some quality with the numbers then that would be great" and is sure "the club is working on that".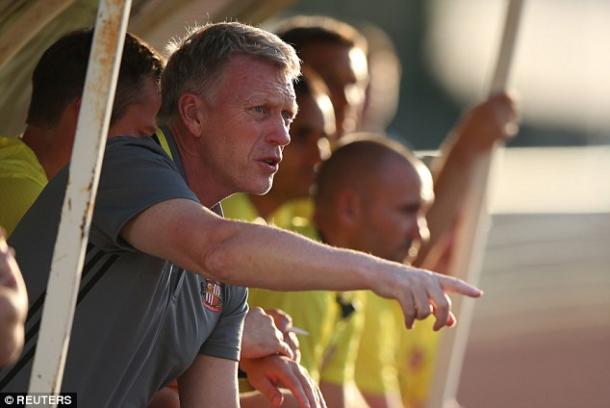 Impressed so far
Moyes has proven a good addition so far, leading the Black Cats to two consecutive victories in their pre-season tour of France and Cattermole has impressed him so far.
"Usually you find when a manager comes in," Cattermole said, "You speak to other players and people at clubs who have worked with him." He admitted "I didn't know anybody bar Jack Rodwell."
He concluded: "He has been brilliant though, he has come in and been very simple, to the point and tells us exactly what he wants."
Sunderland will take on Montpellier HSC at the Stade Jacques Forestier on Saturday, July 30 with kick-off at 6pm BST.