Sunderland AFC captain John O'Shea, has hailed the arrival of new manager David Moyes.
Fantastic replacement
It has been a managerial go-around at the Stadium of Light so far this summer, with Sam Allardyce moving onto the England job.
The former Everton and Manchester United manager was swiftly brought in, and has watched over two victories so far, with wins over FC Stade Nyonnais and Dijon FCO.
John O'Shea and Sebastian Larsson have returned to the first-team squad in their France pre-season training camp, after their Euro 2016 antics, and the skipper shared his delight at Moyes' appointment.
O'Shea told safc.com: "The new manager has a fantastic pedigree" and "I saw a stat that he's third or fourth highest in terms of all-time Premier League wins" so believes they "have a manager who knows how to win football matches."
He continued: "I've had very tough games against his teams in the past" and admitted "although he hasn't had much time with the group yet he's been getting his ideas across."
O'Shea concluded: "There is a fantastic set-up here and everything is in place to have a good week of training as well as some games" and believes "playing in the Euros has helped us retain our fitness" and hopes "we will be joining in very soon."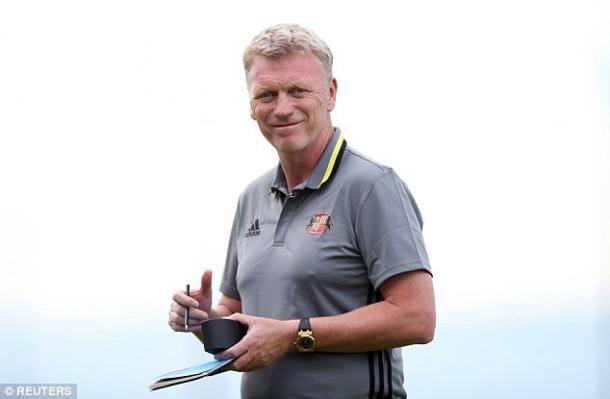 Get behind us
​Black Cats fans have grown concerned, with two weeks until the opening Premier Leaguer fixture against Manchester City, the side have yet to make a signing, but Moyes has called for fans to show their support.
Moyes said: "Let's be fair, I'll need everybody behind me" and wants "the supporters to see their effort, attitude and commitment" and in between "we want to add quality as we go along and continually keep improving what we've got."
He concluded: "We need the help of the supporters to get us there" and "all I can say is I'm here to build, make [the club] better, and try to give Sunderland a stability which it's probably lacked."
Sunderland will take on Montpellier HSC at the Stade Jacques Forestier on Saturday, July 30 with kick-off at 6pm BST.