Recent reports have suggested new manager Ronald Koeman has formally submitted a £14million bid for the Ivory Coast international defender.
Everton's interest in Lamine Kone, who arrived at the Stadium of Light in January under Sam Allardyce, has not yet been confirmed. However, Sunderland could have a fight on their hands to persuade one of their best assets to stay on Wearside.
The heart of the defence
With a sizable transfer budget available if Manchester City follow through on their interest in John Stones, that will leave the Toffees with plenty of money and the need to replace Stones. Kone is on their radar after an impressive start to his career at Sunderland.
He joined in January from French side Lorient and he quickly found his place in the squad, forming an unbreakable partnership with Younes Kaboul in the heart of the defence.
It certainly will be a massive blow if Sunderland were to lose Kone; he is arguably the best defender at the club. However, the Black Cats are in a strong position as Kone signed a four-year contract.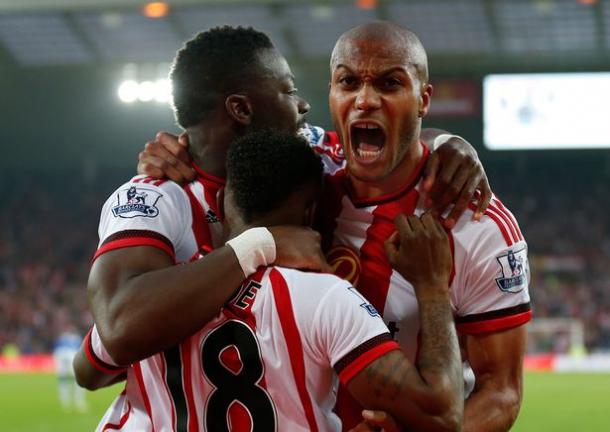 Still no new arrivals
The defence has always been an issue for Sunderland and it is an area for David Moyes to strengthen, with Kone, Kaboul, and John O'Shea being the only experienced centre-backs at the Stadium of Light.
The top priority for Moyes is a new centre-half, right-back, and striker, as well as not selling their best players but bringing in new faces.
However, Sunderland would have to have a serious think and weigh up their options should Everton submit a substantial amount in the bid for Kone. The money could then bring in a couple of other players to the squad.
Everton are not the only club to be interested in the 27-year-old defender, as it has been reported that Premier League champions Leicester City also have Kone on their radar.