Sunderland defender, Younes Kaboul has said that the future of the club is "incredibly bright".
Looking positive under the Scot
It has been crazy summer at the Stadium of Light with Sam Allardyce moving to take the England job, and David Moyes swiftly been brought in.
It has been a good start for the Scotsman, with the club remaining undefeated so far in pre-season; their latest result being a 1-1 draw with Montpellier during their pre-season tour of France.
The Black Cats will wrap up their pre-season with a friendly against German giants Borussia Dortmund, ahead of their opening fixture with Manchester City, and Kaboul is excited for the beginning of the season.
He told safc.com, "The most important thing about pre-season is building on your fitness but now we are approaching the start of the season we need to be at our best."
Kaboul continued, "The progression has been very good especially with the new manager coming into the club." He believes Moyes is "doing a great job with us so the future looks incredibly bright".
He concluded, "We know what the manager wants and we will give everything in training and in the games" and they "will keep working hard back at the Academy of Light before playing Borussia Dortmund." He feels, "The new season has come around quick and that game will be a good test for us ahead of Manchester City in two weeks."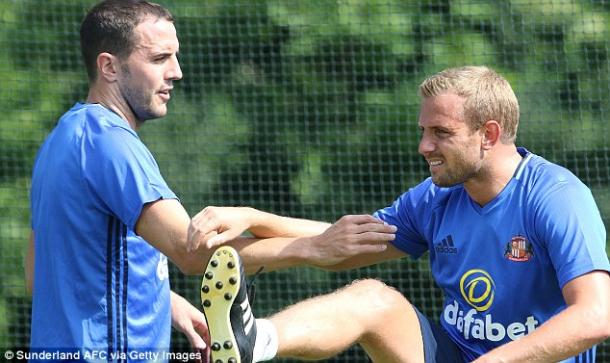 Right man for the job
Many of the players have praised the arrival of Moyes, and skipper John O'Shea, who has just returned to training after his Euro 2016 antics with Republic of Ireland, was another to praise the arrival of the former Everton and Manchester United man.
He said: "The new manager has a fantastic pedigree and I saw a stat that he's third or fourth highest in terms of all-time Premier League wins" and believes "we have a manager who knows how to win football matches."
O'Shea concluded, "I've had very tough games against his teams in the past and although he hasn't had much time with the group yet he's been getting his ideas across."
Sunderland AFC will taken on Borussia Dortmund at the Cashpoint Arena on Friday, August 5 with kick-off at 6pm PST.