David Moyes has a reputation of working well with young players, and he looks set to continue to enhance that at Sunderland.
The coach has been spending plenty of time with the media this week, including taking his first pre-match presser as the Black Cats' boss, and he has told the Sunderland Echo of his intentions to reward young players.
Joel Asoro has been the most prominent of Sunderland's Academy prospects in pre-season, bagging a goal and an assist in the win over Dijon FCO last week.
Moyes recognises this too, saying he "played really well" in that game before adding: "Based on his performances, he will be training with the first-team squad because he deserves that."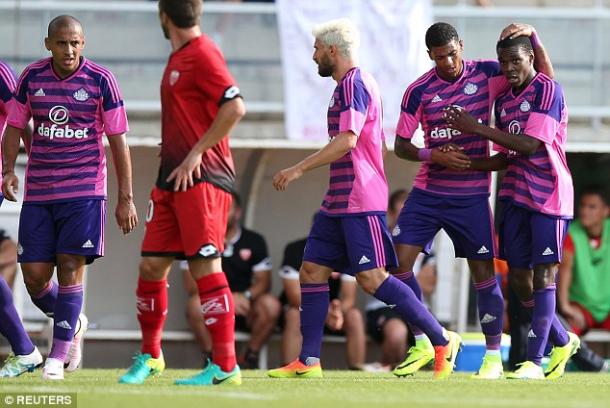 Moyes has faith in the youth
It's not just Asoro who has turned Moyes' head either, but "one or two others" as well, the manager has admitted.
However, he is conscious of managing their talent properly, saying: "Sometimes you can blow these kids up too quickly and that does happen."
As things stand, Moyes will be looking to see where these youngsters "fit into the whole scheme of things" and will hope that they can show what they are capable of - saying "it is up to them" to do this.
With no new signings for the Black Cats yet, the manager will be keen for the youngsters to strut their stuff even more, as he could be looking to integrate a few of them instead of panic buying as we near the end of the transfer window.
"I've given five or six players their debuts at 16 in the Premier League," he said, with him clearly having faith in young players.
"If the opportunities come around, I'll have no fears in putting them in," he added, saying that he has "always looked to the youngsters" if they are "pushing" him to do so.
Having already told the Academy that they have to be "in [his] face" to get a chance, these words to the press will only serve as further motivation for the youngsters on Wearside to work hard in the hope of getting a chance in Sunderland's first team.