Sunderland midfielder Jan Kirchhoff has said the upcoming friendly with Bundesliga giants Borussia Dortmund will be the perfect test ahead of their Premier League opener with Manchester City.
Perfect preparation
Kirchhoff is expected to be one of the key players under David Moyes next season, ahead of the former Bayern Munich man's first full season at the Stadium of Light.
The Black Cats have had a good start to their pre-season, remaining undefeated ahead of their final contest with Dortmund in Austria. It is a little over a week until the start of the Premier League season against Pep Guardiola's men, and Kirchhoff believes that the friendly will be the perfect preparation.
He told Sunderland's official website: "Dortmund is going to be a tough task," but he believes "it comes at the right time" for the team.
"It's one week before Manchester City which is probably one of the best teams next season in this league," he said. "It's a good test to play a team on the same level which is Borussia Dortmund for sure."
Kirchhoff continued: "They will be a really great team for the next season in Europe for sure," admitting: "We've got a task which will get us ready for Manchester City."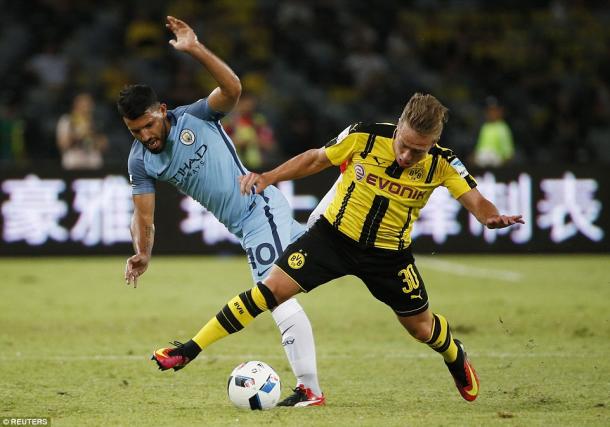 Playing against some of the best
The German will be well aware of the capabilities of Thomas Tuchel's side, having taken them on during his time with 1. FSV Mainz 05, Bayern and Schalke 04, and Kirchhoff admitted that he is looking forward to taking on some of the best players on the continent.
Kirchhoff said: "I think both teams (Dortmund and Manchester City) are going to be playing a big part in Europe this season," adding: "It's nice to play against these teams as a footballer. As a sportsman, in general you want to compete with the best."
He concluded: "It's going to be fun to measure us against them, to see how good we are and if we can get a result.
"We will see if we can beat them or if we can just make their life as hard as possible, that's our task for Friday."
Sunderland AFC will take on Borussia Dortmund at the Cashpoint Arena on Friday, August 5 with kick-off at 5:45pm BST.