Former Premier League winner, Chris Sutton has branded David Moyes top 10 aim for Sunderland "outrageous."
Top 10 ambition
The former Blackburn Rovers forward's comments come in reaction to Moyes first official press conference as the new Sunderland manager where he was quoted as saying: "It wouldn't be outrageous to see Sunderland being a regular top-10 team."
However, BBC radio pundit Sutton firmly disagrees with this statment, as he said: "I think it's pretty outrageous to be thinking Sunderland are going to be a top-10 club." Sutton is perhaps quick to judge having won the Premier League with a not at all fancied Blackburn team back in 1995, so perhaps he'll be suprised again by Sunderland's season.
Fellaini for a third time?
As well as Moyes revealing his targets in relation to the league table, the former Everton manager also let slip one of his main transfer targets in the form of Marouane Fellaini, who he's already signed twice in his managerial career.
The Black Cats have been strongly linked with the out of favour Manchester United midfielder ever since Moyes got the job on Wearside and it is thought they'll have to shell out around £25 million to land the Belgian international. Chris Sutton would be willing to pay this, if Sunderland boss and admits: "He is a real handful and would suit Sunderland."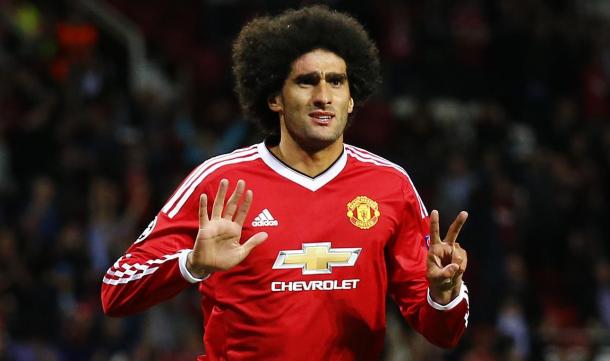 Former Celtic man, Sutton went on about the 27-year-old further by saying: "He still has a fair bit to offer, I think he can play just in behind the striker." The former Norwich City forward then concluded: "Moyes has used him to good effect at Everton, you can be direct with him and he is a real handful."
Although Moyes did admit interest in Fellaini, he acknoweledged some potential stumbling blocks in the way of landing him, such as his heavy wage demands coming away from Manchester United and the fact other clubs will certainly be interested in his signature, providing stiff competition to Sunderland, who are still yet to sign anyone this summer.