Assistant manager Paul Bracewell is confident there will be encouraging news on the injury front when the squad returns back to training come Monday.
Sunderland were without a number of players including Jermain Defoe and Jan Kirchhoff who were all injured for last night's 1-1 draw with Borussia Dortmund in Austria.
Slight hiccup
The aforementioned injuries left Black Cats boss David Moyes in a pickle on who he should pick for the match, but there is a risk that Sunderland could be starting the season short on numbers with only nine or ten outfield players fit.
Despite this Bracewell is optimistic that Defoe, Kirchhoff, and Billy Jones will be back for training next week ahead of the curtain rising of the opening of the Premier League clash with Manchester City on Saturday.
"We're hoping Billy will be fit for the start of the season," Bracewell told the Echo.
Kirchhoff has been working hard over the "weekend" and there are high hopes he will be back along with "Billy" but the extent will go unknown until "Monday" whether or not their fitness has suffered.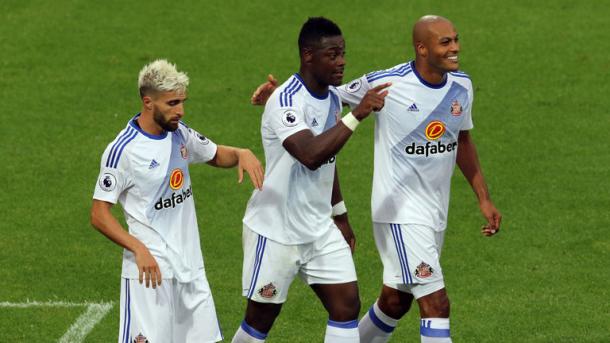 Defoe will also be "working over the weekend" and will "hopefully" be back with the squad next week.
Sebastian Larsson was also benched as a precaution from last night's game after picking up an injury which has yet to be "assessed" and the extent of his injury will have a better idea by "Monday."
Bracewell spoke with the media after the 1-1 draw admitting "Dortmund are a very good side and it was a fantastic workout for us."
The major revamp of the squad has been a slow process but the squad has "built up" confidence.
The pre-season friendly was always going to be a "big test" for the Black Cats who coped well coming away without losing a game, and even towards the end the decision paid off to have "one or two" of the academy players on and what a "fantastic experience for them."