Adnan Januzaj is set to link up with former boss David Moyes, as his season-long loan move to Sunderland edges closer.
It is reported Januzaj was keen to move away from Manchester United permanently this summer but Jose Mourinho is only prepared to let the player leave on loan.
Manchester United career
Januzaj has consistently struggled to nail down a place in the starting line up at Manchester United and his career has taken a backwards step over the last two years.
The Belgian winger enjoyed his best spell of football when David Moyes was in charge at Old Trafford and actually enjoyed his finest Manchester United moment at the Stadium of Light, when Moyes' United beat Sunderland 2-1 and Januzaj scored both goals.
Mourinho is hopeful that a season of first team football in the Premier League will finally allow Januzaj to unlock his full potential.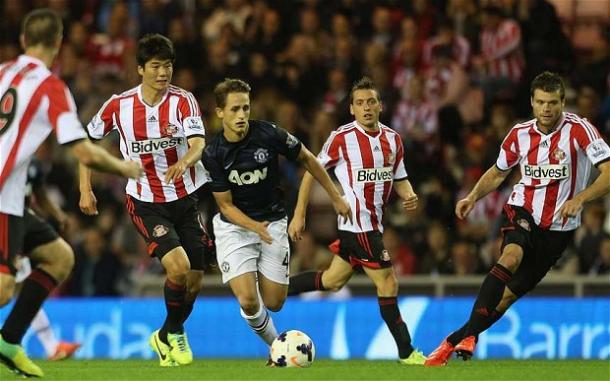 The deal
The two clubs are in talks over the move, which should be finalised by the end of the week. Januzaj is said to be happy that he is getting the chance to play first team football once again.
Moyes has also signed two other youngsters from his former side. Donald Love and Paddy McNair are set to join the Scot on Wearside for a combined total of £6m.
Attitude problem
If anyone knows how to get the best out of Januzaj, it is Moyes. However, various sources have addressed the 21-year-old's attitude problem and blamed it for his lack of success in recent years.
The youngster spent last season on loan at Borussia Dortmund and coach Thomas Tuchel was quick to criticise Januzaj once his move had been cut short due to his performances. The midfielder failed to start a single league game whilst in Germany.
This may be Januzaj's last chance to prove that he cut it at the highest level of football.