Sunderland forward Fabio Borini is energised and is ready to blow away the cobwebs for the return of the Premier League on Saturday.
The fixture list has dealt David Moyes' boys a tough start to the opening day, with a trip to the Etihad Stadium to face Manchester City for a teatime kick off.
The Italian international is excited to get back into competitive action and he also thinks Sunderland could be playing City at just the perfect time.
Pep Guardiola took charge during the summer and is still trying to fit his players into his typical style of play and system that he favours above all else.
Possible advantage to the Black Cats
"They have had international players away with the Euros and Olympics and some of their players may have only been back a week," said Borini.
City quite possibly may not have the idea of what "Guardiola wants" and he likes to a system and this couldn't be "no better time" to play the Blues this season.
With the hope of "extra motivation" playing against City, as they "are a big club" who also spends a lot of money and the Sunderland Lads want to "show them" they are "not so little."
"We have done that in the past, why not now?" added Borini, who is raring to go.
A roller-coaster summer for Sunderland the manager would ideally like more "time" but despite time quickly disappearing the "players are ready" to start tomorrow on a positive note.
Working hard for "six weeks" and he "can't wait" when they are working hard without a "competitive game" of the "50,000 fans around" he has missed the Stadium of Light.
Ready to make the return to the league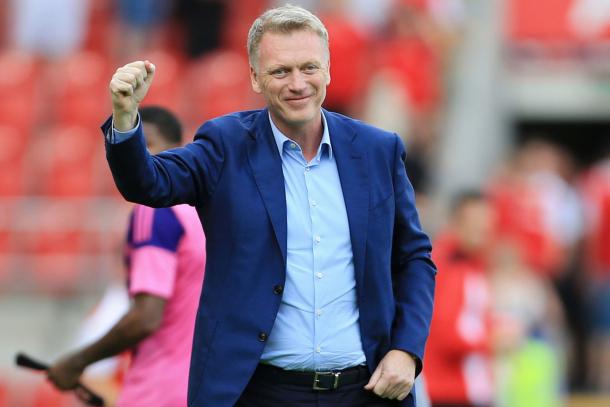 The Blues are favourites to reclaim their title from Leicester City but Borini is dead-set that the Black Cats are "capable" of taking the game to the Blues to "come away with a result" despite such a poor "transfer market."
Moyes has only signed defender Papy Djilobodji and Manchester United youngsters Paddy McNair and Donald Love and today the announcement made that Adnan Januzaj on a season long loan from Manchester United.
The Black Cats are confident they are able to compete in the top-flight despite yet another change in management but Borini is optimistic is hasn't disrupted their preparations.
"We did it before at the end of last season, playing with the same XI for a number of games. Leicester won the league with 13 players," he added.
At the moment it isn't a big "concern" as long as there aren't any more injuries everything "should be fine."
Moyes came to the club with little preparation time left but he came in when they were "physically" ready and they needed to work more on "tactical."
Borini is keen to focus on the positives rather than the negatives as he says team spirit is still going strong.
With many players putting in their own preparations on top of pre-season training so the Lads returned "pretty fit" and the background staff was "not expecting" it.
He concluded: "The positivity has been around the dressing room for a long time, even with the changes, it is a good feeling to have that in the dressing room."