David Moyes is adamant that he wants fan-favourite Lamine Kone to remain at the club this transfer window.
The new Sunderland boss had a very busy press conference ahead of the game against Manchester City this weekend.
Kone stay
As mentioned, there was a lot of questions for David Moyes to answer in his first pre-match meeting with the media but the Lamine Kone topic was the main talking point as Moyes revealed his conversations with the player.
Moyes told the press that Sunderland have told Kone he will be offered a new contract as soon as the transfer window is closed. The recent signing was on Merseyside this week as speculation mounted over a possible move to Everton.
The 53-year-old made no secret in the fact that Kone was wanted by both Sunderland and Everton but admitted the contract situation was not "at the top of the agenda" due to other priorities.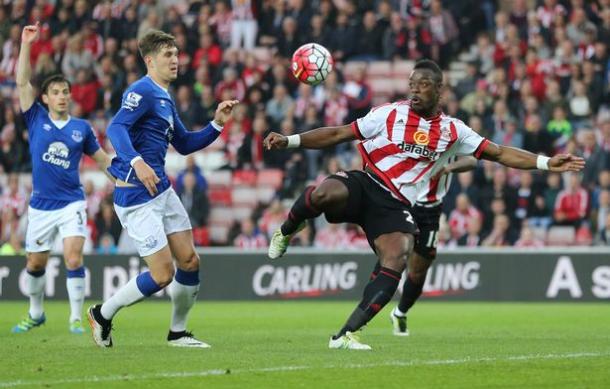 Moyes takes action
According to reports, Kone has already told Moyes that he wants to leave the club due to not being offered a new contract sooner. The player is set to be fined for his comments.
It is also unknown whether Kone will be in the squad tomorrow, as Moyes says he needs to check if the 27-year-old is in "the right frame of mind".
New additions on the way
As well as the Kone situation, Moyes addressed the crowd of journalists regarding the new signings he wanted to bring into the club before the end of the month.
The new head coach spoke of his wish to strengthen the squad by bringing in a new attacking midfielder, striker and right back but did not reveal any new transfer targets.
Moyes also revealed that new signing Adnan Januzaj would meet up with the team in Manchester tomorrow ahead of what could potentially be his debut for the club.