Sunderland AFC loanee Adnan Januzaj, has revealed that he made a season-long loan move from Manchester United, to "get games".
Looking forward to playing regular football
Januzaj, who was brought through by David Moyes during his United tenure, was touted as one of the brightest young talents in the Premier League after his two goals against the Black Cats, back in 2013.
However the Belgian has failed to really impress since, both at Old Trafford and during his short stint at Borussia Dortmund. Januzaj has only played 17 minutes since returning from Bavaria back in February, and was told by new manager Jose Mourinho that he would not be part of his plans this season.
The 21-year-old has joined duo Paddy McNair and Donald Love at the Stadium of Light, and Januzaj said that he is looking forward to playing for the Black Cats. The Belgian youngster told safc.com "I am looking forward to playing my football — I came here to get games and to play for this club because the manger gave me the opportunity to prove myself again."
Januzaj admitted to the club website: "I am really happy to be here. We have a very good group, very nice lads, very good coaches and obviously the fans are unbelievable," and said at the age of 21 "I want to play games, so I came here to play. I look forward to the next game [against Middlesbrough], I heard that it is a derby game and hopefully we will go for the win."
When asked about reuniting with Moyes, Januzaj said: "Of course I look forward to working with him [Moyes]. I always enjoyed playing in his team with the freedom and confidence he gives me. Once you have that confidence you can make things happen."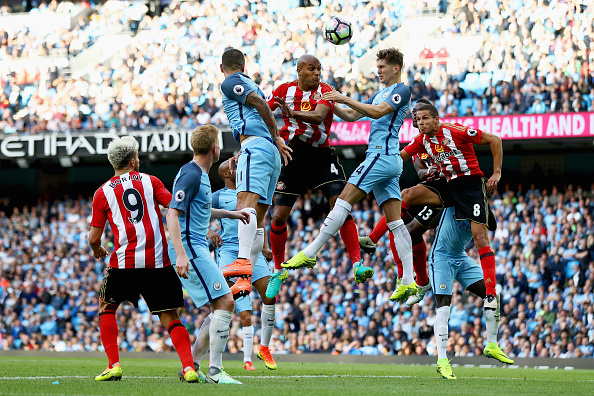 Has that something special
Januzaj has already shown promising signs, setting up Jermain Defoe equaliser in their 2-1 defeat to Manchester City, and Younes Kaboul shared his delight in having Januzaj on his team.
Kaboul told the club's official website: "He's a young player and someone who can give us the X-factor, someone who can deliver on the pitch at any time," as the Belgian can "take on two or three players and then score. These are the type of players who can score you goals from anywhere."
The Frenchman admitted: "He's good for us, it's good news, I thought, when I saw Adnan was about to come here. I was delighted."
Sunderland AFC will take on Middlesbrough at the Stadium of Light on Sunday, August 21 with kick-off at 1:30pm BST.