After a season in which Leicester City made the impossible, possible, it may be seen as foolish to attempt to predict the 2016/17 Premier League season, but we're going to go for it anyway.
After the success of last year's predictions, where nearly everyone backed Chelsea for title glory, Memphis Depay was said to be the best new signing, and Claudio Ranieri's Foxes were tipped for relegation, five VAVEL UK writer's are back for more, as we discuss the new season, which begins on Saturday.
So, without further ado, here are the thoughts of Oliver Emmerson, Charlie Malam, Sam France, Amee Ruszkai and Sam Smith (no, not the singer), on the upcoming season.
To the victor, the spoils. Who are you backing for the title?
OE: I'd love to sit here and tell you that after last year's heroics from Leicester City, any of the 20 teams could win it. David Moyes wheeling around the trophy with Sunderland, managerless Hull City doing the impossible, or even Sean Dyche's Burnley finishing top. However, despite the amazing feat achieved by Leicester, I think this season will be a little more of the normal, and see three clear title challenger's in Chelsea, Manchester United and Manchester City. All have one distinct advantage over the other, Chelsea have no European distraction, United have a manager that knows the league, whilst City have without doubt the best side. I think Chelsea will push hard, but fall a little short eventually, leaving a direct battle between the two Manchester clubs for the title. Some have suggested that it will take a couple of years for Jose Mourinho to make his mark, but he's made an instant impact at some teams before, so you wouldn't bet against him, but I've got to go for Pep Guardiola's City. The best manager on the planet with one of the best squads, combined with some fantastic signing's, they'll wrestle the trophy back. Arsenal could go close with one or two more signings, ever heard that before? You can never say never with Liverpool, but it's a year too early for them to challenge under Jürgen Klopp in my opinion, and Tottenham Hotspur will just be hoping to make the top four again as they look forward to a Champions League return.
CM: It's an overused cliché, but this year's Premier League genuinely is unpredictable. Which makes it fun for me, because I'm here trying to predict it. That said, my tip at this stage has got to be Manchester City. I - like many others - rate the forward-thinking Pep Guardiola incredibly highly and I believe with the resources and the squad he has available at his disposal, he will mould City into the kind of ruthless outfit that they weren't last season. They've brought in some unbelievable potential in Leroy Sane and I just think, in addition, Guardiola will get so much out of the players already at the club, particularly players like Raheem Sterling. Of course there's plenty of competition, so it'll be far from straightforward for Guardiola and City, and I think their closest opponents will be their biggest rivals, Manchester United. There will be question marks over Paul Pogba's price tag (once the deal finally gets over the line, that is) as well as plenty of expectation, but the buzz of having Jose Mourinho as manager will help them plenty on its own and he'll unfortunately rescue them from the laughing stock they had at times become under Louis van Gaal. Meanwhile, Antonio Conte will make Chelsea into a resilient, formidable outfit and they're my tip to come third behind the two Manchester clubs. It'd be rude to forget Arsenal too, given that they are remarkably consistent at making the top-four. But at the time of writing - without sufficient recruitment in defence and up front - I don't see them having enough to sustain a title challenge past February, as always. Then you can't discount Tottenham Hotspur, with their excellent young squad and Mauricio Pochettino in charge, and there's a few under-the-radar teams like Liverpool that are capable of a surprise, but I think the travel and the extra games will take their toll on Spurs while Liverpool still look a little vulnerable defensively. For reigning champions Leicester City, I see them coming somewhere between 7th and 10th. They've made some astute summer signings but again, their squad will be spread thin with European football.
SS: Manchester City - I honestly don't think Pep Guardiola will have much trouble adapting to the English game and I think things might actually end up with English football having to adapt to him instead. A revolutionary coach and character, along with a couple of star-studded signings, can only end up winning the Premier League. I feel Chelsea and Arsenal are still quite far from where they would liked to have been at this stage in terms of personnel, while City's rivals, Manchester United, are my favourites to contend Guardiola's side for the title and reimburse the infamous, yet intriguing, rivalry between the City boss and Jose Mourinho.
SF: I don't think Manchester City will kick into top gear for a while, but once they do they'll be difficult to stop. United will be better than last season but not enough for a serious title challenge, and I think Chelsea will be City's closest challengers. People aren't really talking about Liverpool but without a European campaign to worry about, they'll be up there - but there are too many gaps in their squad to lift the title. Olivier Giroud continues to perplex, but Arsenal don't look like a title-winning team given the quality all over the Premier League right now; if they do go through and sign Riyad Mahrez, they'll be in with a shout.
AR: This is a tough one this year because every team seems a little unprepared to lift the title. With most of the top guns in transition, you could even argue that Tottenham Hotspur are best placed to top the table at the end of the season. With Liverpool and Chelsea without European football to drag them down too, it promises to be an exciting tussle at the top. However, while many say that he won't win the Premier League in his first year, I cannot look past Pep Guardiola and his Manchester City side. They have unbelievable quality, depth you can only dream of and, on paper, should make light work of claiming the title.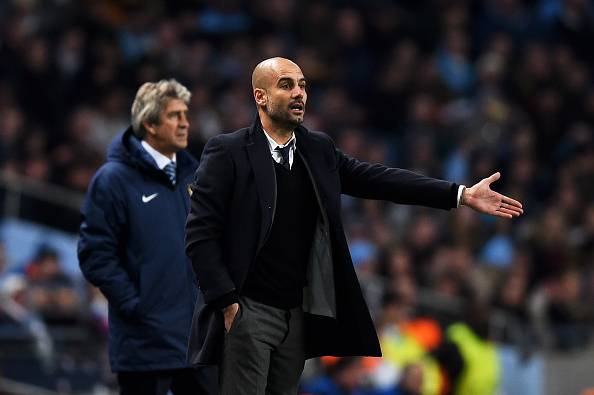 Further down the table, which side could be the 'surprise package'?
OE: It's hard to judge what a 'surprise package' is these days. Leicester City were a surprise last season, but you could argue that so were Tottenham Hotspur, Southampton and Watford, all of whom surpassed expectations. This season, I think it'll be AFC Bournemouth that could grab more column inches than many expect. Without the late drop off that they suffered last season, they could have been three or four places higher than their 16th placed finish, and with stellar signings such as Lewis Cook and Jordon Ibe, Eddie Howe's Cherries will only push on further. Adding to that, Callum Wilson is back from a nightmare injury to provide more goals, something that can only be of benefit.
CM: Having last year picked Newcastle United to be the surprise team, only to find out the only surprise was how bad they were under Steve McClaren, I'm worried about this one. Probably because the league is so competitive that it's difficult to suggest who will be the one that exceeds expectations so much. This year, I think that team will be Southampton. Though, you could argue they've proved everyone wrong a number of times over the last few years. Already in the Europa League group stages thanks to former boss Ronald Koeman, I think Claude Puel has made good progress early on and the diamond formation they've been seen to adopt in pre-season could work wonders for them. Though they've yet again lost formerly important players in Victor Wanyama, Sadio Mane and Graziano Pelle - bringing in the likes of Nathan Redmond and Pierre-Emile Hojbjerg and some of the other outstanding talents on the South Coast should see help them ensure a seamless transition. Puel is a bit of an unknown entity, but what he did at Nice last year should not be underestimated (yes, even if it was in Ligue 1) and the vast array of quality he has at his disposal will see him once again achieve at least a solid finish in the top-half of the table with an exciting, attacking brand of football, though their ability to juggle European football and the Premier League will have a say on just how high up they come.
SS: Middlesbrough - This might be quite a popular opinion as Aitor Karanka has somehow managed to build the side in every football hipster's dreams. Legendary former Barcelona and Manchester United goalkeeper Victor Valdes joins 'Boro along with Spanish international striker, Alvaro Negredo. The former Manchester City man's goals will guide his new side well away from the relegation places and towards mid-table. Karanka is possibly just a defender and a midfielder away from having a squad capable of challenging for a finish between 10th and 14th.
SF: Everton were only the ability to defend away from being a good side last season, and Ronald Koeman is a better defensive manager than Roberto Martinez. Their success may vary largely depending on the Romelu Lukaku situation, but Koeman and Director of Football Steve Walsh, plucked from Leicester, are capable enough to replace him. Gerard Deulofeu is set for a big season; if he can add some extra consistency to his game he can be one of the best in the league.
AR: After last year's most unpredictable of seasons, a potential surprise package is tough to pick out. I think that Leicester City will cause more problems than most anticipate, and that both Burnley and Middlesbrough can stay up comfortably, but I also believe that Sunderland will have a strong season. With David Moyes having taken over, he will be looking to emulate his Everton success and has strong blocks to build on after Sam Allardyce's work last term - particularly in defence. He knows how to get results and has experience of turning a relegation candidate into a staple of the Premier League. Allardyce's departure was a big blow for the fans to take, but Moyes is the next best thing for Sunderland as they bid to move forward.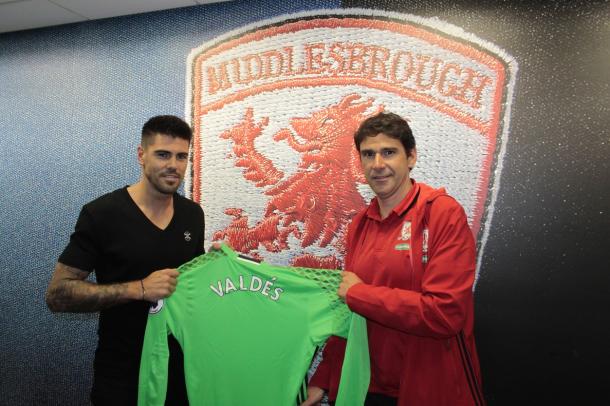 Someone has to finish bottom, but who?
OE: This is never a nice thing to predict, but I think even fans of Hull City would concede that things are looking fairly bleak for them this time around. The side that were promoted straight back into the Premier League, albeit via the play-off's, haven't planned well for their return to the top flight, pre-season preparations made even worse when manager Steve Bruce left the club just weeks before the season curtain raiser. The likes of Burnley, Sunderland and Watford could all struggle too, for different reasons, but it's definitely Hull that look in the worst position at the moment.
CM: For me it's between one of two, simply for the lack of signings and improvement both clubs have made since their respective promotions. The catastrophe that are Hull City, sadly being dragged through the mud by their owners, the Assam family, are everyone's favourites to prop up the table. Perhaps surprisingly though, I'll go for Burnley to finish 20th. They've not made too many signings, bar the captures of Johann Berg Gudmundsson - part of Iceland's captivating Euro 2016 side - and Jon Flanagan on loan from Liverpool, I believe the loss of midfielder Joey Barton will hit them hard. Of course, they boast last season's stand-out Championship player in Andre Gray - while George Boyd, Michael Keane (if they can keep him) and Ben Mee are among the others talented enough for the top-flight - but they've simply not improved enough on their title-winning squad. Signing Dale Stephens or Jeff Hendrick would be a start, but any deals for even those pair are some way off at this stage, and Sean Dyche recently admitting that it's "challenging" doesn't particularly bode well. The Burnley board's strict limitations on what Dyche can do financially will come back to bite them.
SS: Hull City - Although Leicester City might have something to say about this, your manager leaving so close to the start of the season can surely only have negative effects. The one thing the Foxes had over Hull was that their squads were actually quite decent in comparison to the weak and fragile rota that the Tigers currently possess and they were therefore able to perform well so soon under their new stewardship. Steve Bruce's departure was certainly no shock. The timing, however, more so; especially after he pledged his allegiance to the club following their nail-biting play-off success in May. A constant merry-go-round in the boardroom has overshadowed recent on-field success and it might be time that this farce really takes its toll on the club. No first team signings and an injury list longer than the list of names on an 'Allam Out' petition will surely condemn the Tigers to relegation.
SF: I'm going with Hull as well. They weren't exactly convincing in the Championship for large parts of last season, the man who scored the goal to take them up has dropped back down to join the Rafalution on Tyneside and now Harry Maguire looks like he could be on his way as well. Their only signing so far is a teenager from Peterborough, Steve Bruce is gone and there is no clear candidate at time of writing to replace him. A good appointment could turn them around, but it may already be too late for them. They need action.
AR: I can't look past Hull. All seems to have been highlighted above, all providing a recipe for disaster. Injuries to key players, the loss of their manager, a lack of a manager one week before the season, no signings made and big departures from the squad - it would be a miracle for this side to stay up. I'm sure they'll relish all the odds being against them, but the answer to whether they actually have the tools to thrive in that no pressure zone seems to be a defiant no.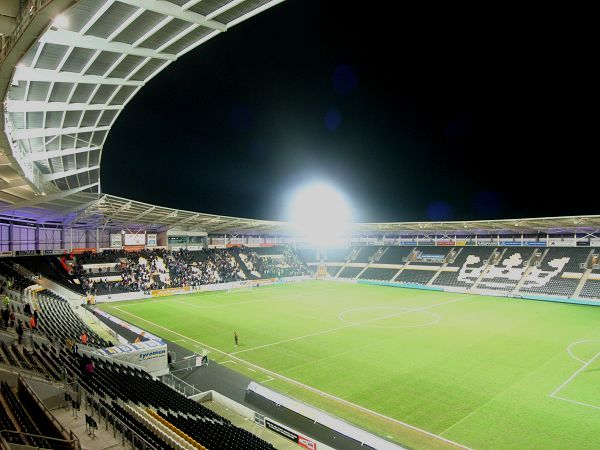 Moving onto individuals, who for the Golden Boot?
OE: If ever player was guaranteed to be fit for the whole of the season, I'd say Sergio Aguero. If Aguero wasn't a Manchester City player, I'd say Daniel Sturridge. However, both are likely to have injury woes throughout the season, especially Sturridge, so I think the path is clear for Harry Kane to sweep through with a second successive Golden Boot. Olivier Giroud will threaten but fade away, whilst Leicester City's Ahmed Musa will be one to watch out for. I'd happily back a Chelsea striker to be top scorer, but it's yet unclear whether their main man will be Diego Costa, Michy Batshuayi or even Romelu Lukaku...
CM: Fitness is absolutely key for this question but I'll put my neck on the line by backing Sergio Aguero. Three of the four years he's managed 30 or more league appearances, he's scored beyond 23 goals and in a team of City's frightening ability going forward - it's all too easy to see him fully cementing himself as the best individual in the Premier League. The only issue is how many games he plays, and with Guardiola's torrid injury history at Bayern Munich, it's not hard to see the Argentine struggling with muscle injuries. That said, I think he'll reach the 25-goal mark again and just about see off the competition of the likes of Zlatan Ibrahimovic and Kane.
SS: Sergio Aguero - A man already at an astoundingly world class level will only improve under the guidance of Guardiola. Kevin de Bruyne behind him can only spell trouble and you can certainly expect the Argentinian to creep over the 30 goal mark. Zlatan Ibrahimovic might come close, while Harry Kane will hope to recapture his club form and help steer Tottenham Hotspur to successive Champions League qualifications, although will not catch Aguero's goal tally.
SF: If he can keep his fitness, Pep Guardiola is going to do wonders for Sergio Aguero. He will go to a whole new level, which, considering he has probably been the best player in England since he arrived from Atletico Madrid, is a scary thought. Harry Kane will be up there despite misfiring at the Euros, but Jamie Vardy could have a more difficult time this time around - expect Callum Wilson to get a good number for Bournemouth if he can stay fit, too.
AR: Harry Kane is my shout. I expect Spurs to have another storming season, with the England international leading the way. He has critics to prove wrong after his Euro 2016 campaign and has the fitness that the likes of Sergio Aguero and Daniel Sturridge do not. Expected to play every game this season as a result, Kane will have superb service behind him to fuel another prolific campaign.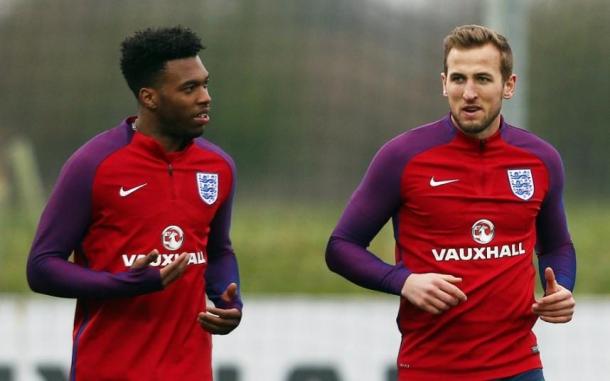 Which incoming transfer will be the best newcomer?
OE: There has been a plethora of talent added to the Premier League this year, but one man I'm backing to add an instant impact is Henrikh Mkhitaryan, for Manchester United. The Red Devils have been lacking consistent creativity and goals from an attacking midfielder for some time, and whilst Memphis Depay was supposed to bring it last year, I'm sure that this former Borussia Dortmund man will this time around. Equally brilliant on the right wing or behind the striker, Mkhitaryan will terrorise Premier League defences, and with Zlatan Ibrahimovic ahead of him and possibly Paul Pogba behind him, United fans should be very excited. Other noteworthy shouts go to the aforementioned Pogba, should he join, and Michy from Chelsea. Further down the table, I'd back the likes of Viktor Fischer and Pierre-Emile Holjberg to do well.
CM: For me - despite some shrewd signings such as Mkhitaryan and Granit Xhaka - it's going to be Zlatan Ibrahimovic who comes in and makes the biggest splash. I really believe United will go toe-to-toe at the top with City for much of the season, eventually just losing out, and central to that will be the Swede's impact. It's incredible how much of a say he can still have at 34 years old and I just picture him having a field day against some of the soft-centered defences that English teams have. Lacklustre defending seems to have been the Achilles heel of English sides in Europe over the last few seasons and I can foresee him breaking the 15-goal barrier, especially with the attacking cast he'll have to support him at Old Trafford.
SS: Zlatan Ibrahimovic - Rivals City have featured heavily in my answers so far so it's about time that I gave the Red side of the City a little bit of credit. Doubts that the charismatic Swede will struggle in the top-flight of English football are ludicrous and he will almost certainly be one of the players to watch this season. Although he may only last a year at United, he will certainly leave a big, Zlatan-shaped stamp on the 2016/17 season.
SF: If we're not allowed to go left-field and say Pep Guardiola, I'll throw Marten de Roon's hat into the ring. He had some of the best tackling and interception stats in Europe while playing for Atalanta last season, and N'Golo Kante has shown just how crucial this sort of player is in the modern game. He should start at the expense of Middlesbrough captain Grant Leadbitter, which could cause problems, but the Dutchman has described himself as "a bit of a d*** on the pitch" - from the look of his pre-season performances, he'll add needle and bite in the middle of the park, and he can pass the ball as well.
AR: There have been plenty of big money moves to the Premier League this summer, and this coming season will be spent watching and waiting to see if they can each justify their price tags. Zlatan Ibrahimovic should light things up both on and off the pitch, while Michy Batshuayi is an exciting addition to the league, but the likes of Granit Xhaka, Henrikh Mkhitaryan and Ilkay Gundogan could struggle with England's physicality in midfield. I'm going to do what Sam above didn't and go left-field, saying Bartosz Kapustka. Having watched Poland closely at Euro 2016, the teenager looks to have it all and is the perfect Leicester City player. He has the work-rate that most wingers today do not and has the talent and star quality to benefit them going forward. An exciting yet under the radar player, such is his lack of an incredible price tag, Kapustka will be one to watch this term.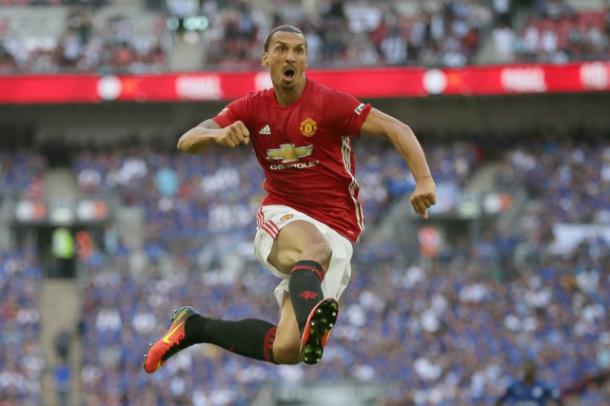 Finally, who's your tip for PFA Player of the Year?
OE: It's got to be Kevin de Bruyne, as I back the Belgian to spearhead Pep Guardiola's Manchester City revolution with a season of glittering performances. I think he'll cruise into double figures for both goals and assists, starting nearly every league game in his preferred number 10 role, whilst the likes of Raheem Sterling, David Silva, Nolito and Leroy Sane battle for roles around him. The Belgian has what it takes for Premier League football, and I'd say City would have made the top four at a much easier rate had he not been sidelined for around two months from early February. Aguero and Mesut Ozil would also be in the fray, but as I've previously said I think injuries could again cost Kun, whilst Mesut probably needs to play for a title winning team to take the award.
CM: When you look at the PFA Player of the Year in the last few seasons, very often they come from the title-winning team - or at least one of the talismans of the best-performing teams (e.g. Think Liverpool's Luis Suarez winning it in 2013-14 or Gareth Bale - then at Tottenham - winning it 2012-13). That helps narrow it down a little, and given I've backed City to win the league, I'll go for a man who I think Guardiola can count on to become one of City's leading stars. I am of course talking about the extremely talented Kevin De Bruyne. It might be a little contradictory, given I'm backing Aguero to provide goals in abundance, but I think the Belgian can become the type of player to inspire City to bigger and better things under Guardiola. He oozes class, somehow managing to make even the most superlative instances of quality everything look so effortless, and the excellent impact he had in his first year for the Blues under Manuel Pellegrini last season will be exacerbated by the teachings of Guardiola. If he operates regularly in the No.10 role, having spent most of last season on the left or right of a three-man attacking midfield, he'll hit double figures for goals and assists and help City to the title in swashbuckling style.
SS: Sergio Aguero - farcical is the fact that arguably the best player in the Premier League since his arrival from Atletico Madrid has never won the top individual award. A title win, match-winning performances and a golden boot will surely be enough for the striker to claim the Player of the Season award with two hands firmly placed on the trophy. Other contenders include Ibrahimovic, Chelsea new boy N'Golo Kante and - slightly more controversially - Mesut Ozil, who is still yet to receive anywhere near enough credit for his performances last season.
SF: The number of media outlets screaming the praises of Zlatan Ibrahimovic at every available opportunity suggests that the Swede wouldn't have to do an awful lot to get awards thrown at him this season, but this is Kevin de Bruyne's year. He was sensational last term, and Guardiola will bring the best out of him - I do realise I'm saying that a lot, but underestimate him at your peril. Liverpool have an abundance of riches in attacking midfield so Daniel Sturridge will have plenty to feed off, but the chances of him staying fit for 38 games are as wobbly as his arms after a goal.
AR: Jürgen Klopp laid a superb foundation last term for an exciting campaign with Liverpool this year, and Roberto Firmino will be key to success. Without European football to concern them, the Reds should storm up the standings and Firmino will lead the charge. He is the perfect player for Klopp's style of play and showed that in the second half of last season. Able to provide goals and assists, as well as work hard for his team, the Brazilian enjoys a terrific relationship on the pitch with Philippe Coutinho too which will play another big part in him running the show at Anfield this season.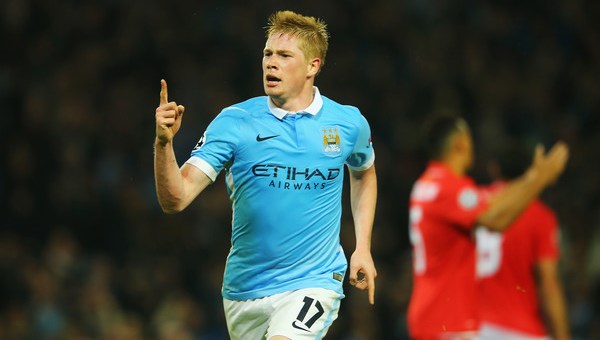 Everything summed up...
| | | | | | | |
| --- | --- | --- | --- | --- | --- | --- |
| Writer | Title Winner | Surprise Package | Basement Battlers | Top Scorer | Best Newcomer | PFA POTY |
| Oliver | Man City | Bournemouth | Hull City | Kane | Mkhitaryan | de Bruyne |
| Charlie | Man City | Southampton | Burnley | Aguero | Ibrahimovic | de Bruyne |
| Sam S | Man City | Middlesbrough | Hull City | Aguero | Ibrahimovic | Aguero |
| Sam F | Man City | Leicester City | Hull City | Aguero | de Roon | de Bruyne |
| Amee | Man City | Sunderland | Hull City | Kane | Kapustka | Firmino |