Arsenal have a formidable squad, with depth in midfield being the greatest strength. Three midfielders, however, run out of contract at the end of this season, with the likelihood of their contracts being renewed slim.
Mikel Arteta, Tomas Rosicky and Mathieu Flamini all see their contracts end in the summer, and none have really done enough to reconsider their place at the club.
Arteta and Rosicky have both struggled with injuries this season, and when they have played have seemed off the pace. Flamini has played more consistantly, but when he has played has rarely filled his role as a defensive midfielder, and made costly mistakes in games against Chelsea and Barcelona. These three will likely leave the club, but will probably not be the only ones to leave, here are three possible players who might leave the club as well.
Wojciech Szczesny/David Ospina
Before the arrival of Petr Cech, the goalkeeper position at Arsenal was under contention between Wojciech Szczesny and David Ospina.
Both of them are good goalkeepers, prone to silly mistakes, but now both have been relegated to back-ups thanks to the consistantly impressive performances of Cech.
With Szczesny being sent on loan to Roma it seemed that he was the obvious option of the two goalkeepers to leave the club permanently, but Ospina has made clear his displeasure at his lack of playing time. Ospina has essentially been used as a cup competition goalkeeper, featuring in the FA Cup, the Capital One Cup, and the Champions League in the group stages, but is still allegedly unhappy with the lack of time he plays.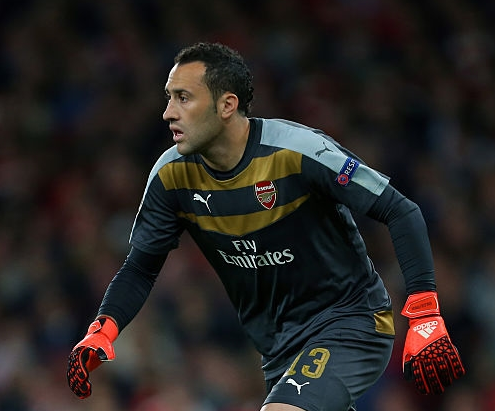 Either 'keeper could potentially leave during the summer, or possibly even both, with Arsene Wenger saying he believes Petr Cech has many more seasons ahead of him, and Emiliano Martinez, on loan at Wolverhampton Wanderers is thought of highly by the boss. Whilst Martinez is young and showing good potential, it would be a surprise to see both Szczesny and Ospina to leave, but it is almost certain one of them wil leave.
Mathieu Debuchy
Another player who is becoming increasingly frustrated by his lack of playing opportuniies is Mathieu Debuchy. The French international has been very vocal about his discontent and secured himself a loan move away to Bordeaux for the rest of the season. Reports have been circulating of Manchester United trying to sign the full back, with the boss allegedly refusing to sell Debuchy to a rival club.
Debuchy broke into the first team when he first arrived from Newcastle United but suffered multiple injuries in quick succession, resulting in youngster Hector Bellerin being thrown in at right-back. Since then, Bellerin's rise has been meteoric and despite Debuchy's return to fitness, the Spaniard has maintained his first tem place.
Debuchy lost his place in the most unfortunate circumstances, and nobody could have predicted the progress Bellerin has made since. If he does leave it would mean Arsenal might have to dip into the transfer market to find a replacement right back, or they could potentially look at Carl Jenkinson, who has been on loan at West Ham for the past two seasons. It seems the Hammers are preparing for life without him by signing Sam Byram from Leeds United. The writing is on the wall for Debuchy.
Yaya Sanogo
Arsenal are often criticised for not having a world class finisher, and in Yaya Sanogo it would seem they don't have one. It may seem harsh to criticise the France U-21 international, as he is still so young, but he has yet to show any reason for him to stay at the club. Being sent on multiple loans throughout his Arsenal career, Sanogo has failed to make a signinficant impact at any of the clubs he has been at.
He struggled with injury at Crystal Palace last season and is unfair to judge him on this, but he had his loan spell at Ajax cut short this season, and Ajax academy coach Ronald De Boer gave him a scathing indictment saying he found 'no qualities with which you could do something.' He has now joined bottom placed Championship side Charlton Athletic for the rest of the season, which was where another Arsenal first team player was sent on loan before breaking in, Francis Coquelin.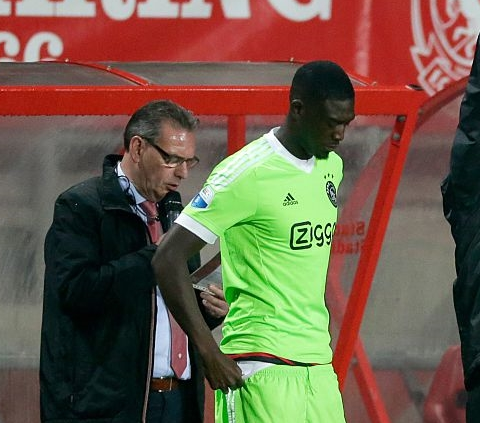 If any of Sanogo's prior spells are anything to go by though, he will not be featuring in the team next season, with fellow loanee Chuba Akpom, having a much better time of things with Championship topping Hull City, more likely to be chosen ahead of him. Wenger may well be forced to cut his losses with Sanogo and sell him in the summer. Sanogo will likely not be in the Arsenal squad next season, whether he leaves the club on loan or on a permanent basis is yet to be seen however.