For many reasons, this is set to be the biggest North London derby in history. The Tottenham Hotspurs are in with probably their best ever chance of winning the Premier League, whilst a faltering Arsenal side absolutely have to win after back to back defeats.
The Gunners have been a faltering side of late, and really you should come to expect it around this time in the season. However with their best chance of winning the League in a long time, the pressure really is on for Arsene Wenger and his players as they travel to White Hart Lane this weekend.
Wasted opportunities
Arsenal's recent form has been extremely poor, and that's putting things lightly. Wenger's men have arguably been below par for the whole of 2016, and Gunners fans are beginning to become increasingly frustrated at the teams lack of mentality. This is one of the best chances for an Arsenal side possibly since their last league title in 2004, to go on and win the Premier League.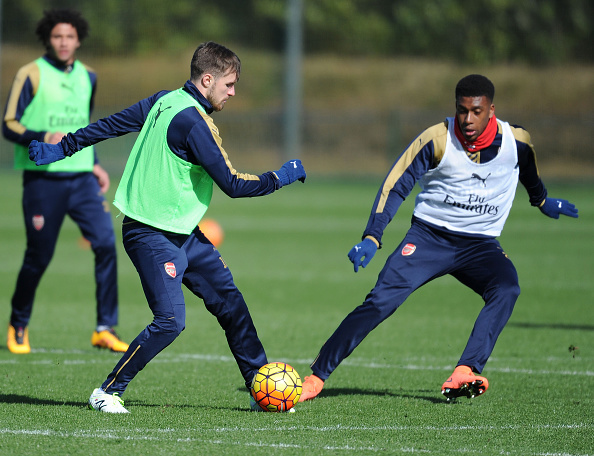 However, this team continously seem to bottle their chance and waste opportunities. That incredible win over Leicester where Danny Welbeck effectively scored with the final touch of the game should have spurred this team to on a title charge; instead the exact opposite has happened. A draw in the FA Cup, a defeat to Barcelona, and back to back Premier League defeats has left Arsenal's season hanging in the balance.
The Gunners had a fantastic opportunity to beat a significantly weakened Manchester United side, but lost, and then followed that up with a very poor display against Swansea, losing 2-1 at the Emirates in midweek. Again it was another wasted chance, with their title rivals all dropping points. For Arsenal then, this game against Spurs is absolutely crucial.
The need to win
Two Premier League defeats in a row for Arsenal have meant they've fallen six points behind league leaders Leicester after previously narrowing the gap to just two. For all of the frustration behind the Gunners recent form, if they do beat Spurs, then they are right back in this title race. The madness of the Premier League this season has ensured that we've got one of the most ridiculous title races for as long as fans can remember.
All form is supposed to go out of the window in a derby, but Arsenal are in a real dip and have a distinct lack of confidence. This is arguably the biggest North London derby in history and the equation is simple. If Arsenal win, which they absolutely have to do, they are back in the mix. On the other hand, if rivals Tottenham win, the Gunners are all but out the race with this weekends hosts, arguably being favourties to go on and win the title.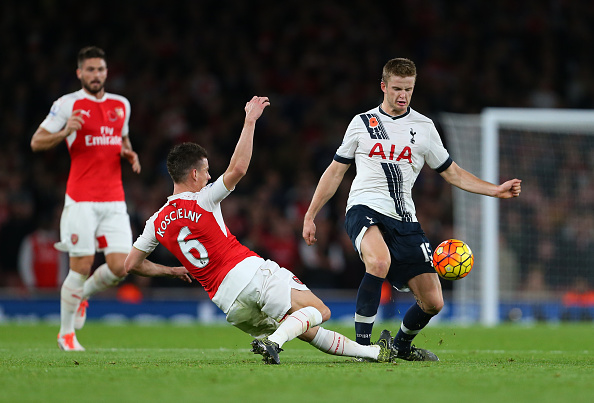 The incentive could not be greater for Arsenal this weekend; it's a North London derby, and the Barclays Premier League is potentially on the line.
Team news
There was a time this season where Arsenal looked favourites to win the league; such was their performances without a number of star names that they could only get better once players returned, right? Wrong. The complete opposite of that has happened, with players returning but their form gradually getting worse.
Since coming back into the team, Danny Welbeck has been a revelation, but the poor form of Aaron Ramsey in the middle of the park sees Arsenal fans crying out for the return of Santi Cazorla and Jack Wilshere. They are not yet close to returning though.
The visitors task this weekend will be made all the more harder by the lack of two massive players for them this season. Petr Cech is set to miss the next month of games, whilst Laurent Koscielny will also miss the derby this weekend. The baton therefore will be passed over to David Ospina, who has had his fair share of criticism this season.
Aside from the absence of those players, it is probably safe to predict a similar line-up to the one seen against Swansea in midweek, with Joel Campbell looking Arsenal's best player out on the right flank.
As for Tottenham, Moussa Dembele is set to return after missing two games with a groin problem, whilst Dele Alli should be fit to start after struggling for fitness in recent weeks.
The verdict
For once, you would have to say that Spurs are favourites to win this North London derby. It is still an incredibly tough game to call, but with Arsenal seemingly carrying so many passengers in their side at the moment, you have to question whether they have the confidence to get themselves over the line.
It will be a test not only for Arsenal, but for Spurs also, who will look to put their own doubters behind them with questions being raised after their midweek defeat to West Ham.
It will be a real trial of both teams mentality, and who ever does come out on top, may well go on to win the Premier League come the end of May.