Outside of doing a Brian Clough and getting Arsenal relegated, Arsene Wenger will leave the club a legend, regardless of the fan's feelings towards him right now.
October marks 20 years of service in North London and Wenger can boast a CV that reads: three Premier League titles (two doubles and another a season unbeaten), six FA Cups, countless European records, a UEFA Champions League final, a 60,000-seater stadium financed by shrewd business deals and consistently qualifying for the Champions League, sometimes bordering on the miraculous.
However, that doesn't abstain him from criticism and failure to win a Premier League that's currently led by Leicester City, odds on favourites for relegation twelve months ago, will be the straw that breaks the camel's back for most supporters.
The past, is just that, the past and fans can only celebrate achievements of more than a decade ago for so long before it doesn't count for anything and although Arsenal's two most recent FA Cup successes have got the monkey off their backs about failing to win any silverware for nearly a decade, it was never going to be enough.
Out of excuses
During the barren years of Arsene Wenger's second decade, the club could make excuses for it's failure to meet expectations: billionaire owners, horrific injuries and paying for a stadium were the most common lines trotted out.
This year is different, Arsenal not only have two billionaire shareholders, they also boast £159 million in cash reserve, the most of any club in the world and all short-term debt brought on by the Emirates Stadium is non-existent.
Injuries, have still been an issue, losing Danny Welbeck, Jack Wilshere and Santi Cazorla for prolonged periods of this season has been problematic but when injuries occur every season, mostly to the same players, not buying replacements is short-sighted and naïve.
Still however, man-for-man, the eleven players Arsenal can field each week far exceed the transfer and wage expenditure of Leicester.
Loyalty
Wenger's biggest strength is trust and loyalty in his players; however, it is perhaps also his biggest weakness.
A lot of Arsenal's underachievers this season and previously are players that Wenger signed when young prospects and the Frenchman's undying loyalty has prevented Arsenal from replacing them and strengthening.
Theo Walcott and Alex Oxlade-Chamberlain have been especially bad this season but haven't progressed in recent years regardless, Francis Coquelin desperately needed competition going into this season that wasn't signed and even players like Laurent Koscielny have slightly regressed this season.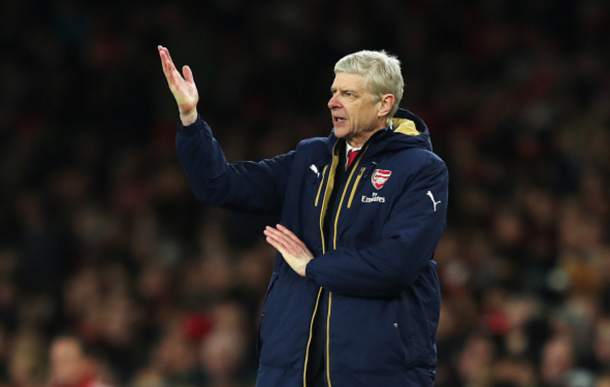 Realistically, Arsenal's spine of the team needed strengthening further than just Petr Cech in the summer. Much like every summer in recent memory, that didn't happen, and Arsenal fans can rue being a couple players short again in May.
When a new manager joins a club he has no loyalties to any players, a new manager didn't buy these players and stick his neck on the line for them to succeed, so there's no incentive for them to keep them on and hope they will.
Within Wenger's first three years, he sold players like John Hartson, Paul Merson and Ian Wright – all fan favourites, the latter two being staples of the George Graham era before him.
New foreign talents like Patrick Vieira, Marc Overmars, Emmanuel Petit and Nicholas Anelka joined and the turnover of players transformed Arsenal from a floundering team with occasional cup success to double winners against Sir Alex Ferguson's Manchester United juggernaut.
Arsenal's team today feels like it needs a refresh button pressed, a couple of floundering players replaced by newer, more technically impressive players but is Wenger, who in 2016 is far more conservative with his squad and finances than 1996, the one to do it?
Missed opportunity
However, Arsenal, much like in 2013, have missed the bus for the managerial merry-go-round.
Top candidates like Jürgen Klopp, Pep Guardiola and Carlo Ancelotti have new homes for next season and after seeing the botched job United made of Fergie's succession plan, Arsenal should be hesitant of promoting a Premier League manager to their Emirates throne.
Manchester United have proved a new manager doesn't fix everything either, both David Moyes and Louis van Gaal will probably go down as failures (presuming van Gaal doesn't win either the FA Cup or UEFA Europa League this season) at Old Trafford and not since the late 80s have they looked so far from the league title.
There's no guarantee that Wenger's successor won't make the same mistakes as the Frenchman but with more consequences, this is a club over two decades built in his image and the next man in certainly wont be afforded the same power and responsibilities.
This is a club with a severe lack of 'football minds' on it's board, run in a Americanized way to turn a healthy profit each year rather than compete for honours.
Stan Kroenke's move of the St. Louis Rams to Los Angeles wasn't so his NFL franchise could win more Super Bowls; it was because he thinks he can turn a bigger profit.
Arsenal can ill-afford all incentive to compete to be driven out of the club by those who own it. Ask Aston Villa fans, owned by former Cleveland Browns owner Randy Lerner - who in December were told by CEO Tom Fox (a former Arsenal director) that everything was fine because they were doing well commercially and it was "easy to look at the table."
Three months and no January signings later, Villa are still staring down the barrel of the relegation shotgun that's ready to blow them down to the Football League any game now.
Perhaps the scary thought of bleak life after the success-driven manager is reason enough for Wenger to stay for the time being.