Former Chelsea striker Demba Ba has revealed that he's still bitter and full of regret, after his former manager José Mourinho blocked a loan move to join Premier League rivals Arsenal in the summer of 2013.
The Senegalese forward was the subject of a formal loan approach from the Gunners on transfer deadline day in September 2013, after reports suggested he was available on the market - both on a temporary or permanent basis. However, José reportedly blocked the move following the Gunners' successful signing of Real Madrid creative midfielder Mesut Özil.
As quoted by France Football, Ba said he was "in Paris, at rest", before news reached him from Arsenal representatives - calling him to notify him that "it [the deal] was going to happen."
"I then came back to London for the medical. Upon arriving, I was left surprised that Mr Mourinho had blocked my move to Arsenal. Mesut Özil arrived, and to strengthen a competitor like Arsenal was very complicated if it worked."
Ba would then go onto play 29 games during that season - scoring eight goals along the way - as the Blues finished third. However, the striker was sold to Turkish side Besiktas at the end of the campaign, where he would inevitably face Arsenal in the UEFA Champions League play-off round in the following season.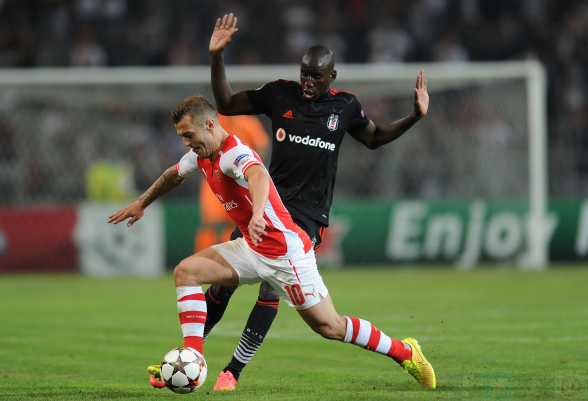 He currently plays for Shanghai Greenland Shenhua in the Chinese Super League and was the Chinese FA Cup MVP as well as top goal-scorer in 2015 with an impressive six goals in five games. Despite his scoring record in both Turkey and China, he has found it hard to emulate his initial success in England - where he flourished with both West Ham and Newcastle United.