Jack's back and nearing a full first-team return
Jack Wilshere has told Arsenal's official website that he's "another step closer" to reaching full fitness, having made his long-awaited return from injury on Friday evening. Playing 65 minutes during the under-21's 3-1 victory over Newcastle at the Emirates, it was his first appearance since last summer's Emirates Cup, which was back in July.
It's been an extremely long wait for the talented midfielder and his next target is a relatively simple one: a first-team return. Telling Arsenal Player, a free-subscription service for supporters, Jack said he knows he has to "get back into the Arsenal team" before he can focus on going to this summer's European Championships with England.
Wilshere staying realistic despite eagerness to contribute
"I have to persuade the England manager [Roy Hodgson] and [club manager] Arséne Wenger that I should play." When asked about the occasion, and how he felt afterwards, Wilshere said he "felt good", and admitted it's "nice" for him to be back at the Emirates, playing his first game of 2016.
"I know that I'm not there yet, not quite ready to play in the first-team but it is another step closer to my fitness."
He also said that you can "train as much as you want", but even with regular training, the "toughest thing" is being able to have "competition" with the players, and playing for the under-21's helps as he continues his progression.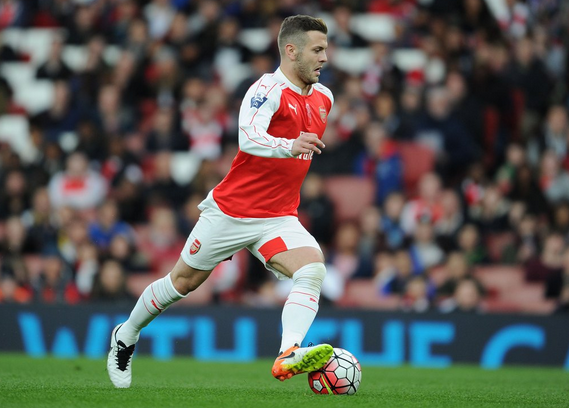 Following a dramatic 3-3 draw away at Upton Park yesterday, reports have recently suggested that Wilshere could be included within Wenger's first-team plans as soon as next weekend - with the season drawing to an eventual close. The Gunners play against Crystal Palace, West Brom, Sunderland, Norwich, Manchester City and Aston Villa before the 2015/16 campaign is over, and you'd expect Jack to feature in a few of those games - if he's to prove his fitness before the summer's international tournament which begins in June.