One of Arsenal's biggest weaknesses has is visibly their strikers and lack of goals. Holding the record for the lowest goals scored in the top four this season and with their top scorer only scoring a dozen league goals, the Gunners desperately need reinforcing up front.
It was no coincidence that Arsenal's drop off in form came when Olivier Giroud stopped scoring this season and although the returning Danny Welbeck has slotted in well and provided more goalscoring threat, there's still no guarantee he is the striker to deliver Arsenal more silverware.
Arsenal arguably require a striker that can compete with the likes of Sergio Aguero and Harry Kane for the Golden Boot, an award that has not been won by an Arsenal forward since Robin Van Persie won it in 2012. They certainly haven't found a striker who could emulate the form of Thierry Henry, who won the award four seasons out of five between 2002 and 2006.
However, these are players that don't come cheap and to sign a striker on the level of Aguero and Kane could potentially cost Arsene Wenger a considerable chunk of his summer 2016 war chest.
Romelu Lukaku (Everton, 22 – 2015-16 record: 25 goals in 36 games)
An ideal candidate for the Gunners is Everton striker Romelu Lukaku. The Belgian has bags of Premier League experience and is in the midst of back-to-back 20 goal seasons for an Everton team that are floundering in midtable.
The former Chelsea forward has made it abundantly clear that he wishes to play UEFA Champions League football, something Arsenal can most likely offer the striker. His father, however, has said he wishes his son to play for Bayern Munich or Manchester United, although neither of those sides are short of strikers.
Lukaku has a good mix of aerial ability, speed and control as evidenced by his stunning solo goal against former club Chelsea in the FA Cup sixth round.
His ability to hold the ball up would make him a good replacement for Giroud but his speed and prolific goal scoring would make him comparable to Emmanuel Adebayor and Thierry Henry before him at Arsenal.
Gonzalo Higuain (Napoli, 28 – 2015-16 record: 32 goals in 38 games)
A striker Arsenal almost signed from Real Madrid in 2013, Gonzalo Higuain has hit peak form for Napoli this season. The Argentine is leading the goal scoring charts in Serie A and, if it wasn't for Juventus' resurgence, would be leading them to a Scudetto.
Higuain has always been prolific in front of goal, currently scoring 85 goals in 145 games in his three seasons at Napoli and 121 in 264 in his time at Real Madrid beforehand.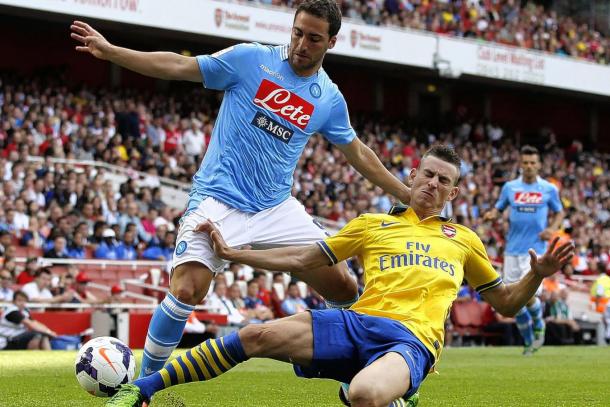 With his ability to bring players around him into the game, evidenced by midfielder Lorenzo Insigne's 13 goals this season, as well as pace in the final third and striking ability, Higuain would be another good replacement for Giroud.
However, Arsenal who wouldn't match Napoli's €40m in 2013, would have to pay a lot more now to sign the Argentine striker.
Javier Hernandez (Bayer Leverkusen, 27 – 2015-16 record: 25 goals in 35 games)
He started his spell at Manchester United with a flurry of goals that helped United win the league title in 2011 but the goals dried up by the end of his time in Manchester.
However, his summer move to Germany has shown Chicharito is still an awesome goal poacher. 16 goals in just 24 league games helped him win the Bundesliga Player of the Month in three successive months between November 2015 and January 2016.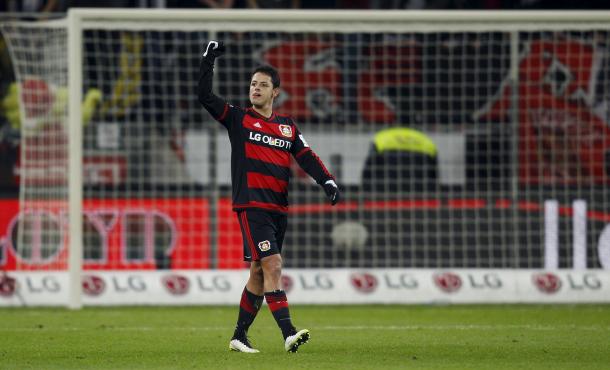 Hernandez's new found form might be to do with going to a new league and a return to England may throw up the same problems he faced after his initial seasons with Manchester United.
There's no doubting his quality this season but the Mexican international is prone to injuries and if he couldn't make it into a Manchester United team that has struggled for goals, there's no guarantee he could do it in England for Arsenal.
Alvaro Morata (Juventus, 23 – 2015-16 record: 10 goals in 43 games)
The young Spaniard is the latest forward to be linked to the Gunners and although he has been impressive in spells in Serie A, he hasn't shown consistent form.
He does have all the attributes to make it in England, a tall frame and decent turn of pace, however, only six league goals in 31 games does not make good viewing, especially in comparison to the other strikers on this list and for similar value.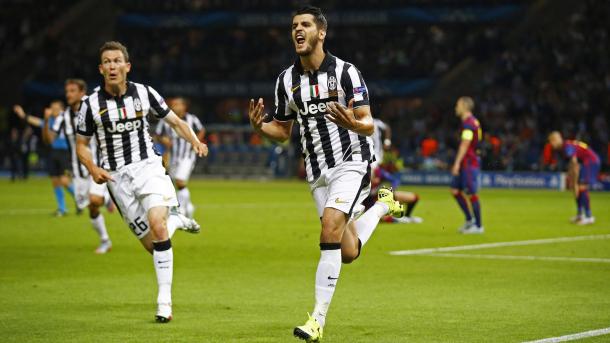 His goals in the Champions League semi-finals and final last season show he's a player with a lot of potential but Paulo Dybala has had far more impact up front this season since joining Juventus last summer and even third choice Simone Zaza can almost boast as many goals as Morata in half as many games.
Morata may be suffering from just not being suited to Serie A, with a lot of his performances coming in the continental competitions and he has always been highly rated throughout his youth.