Amidst a red-and white sea of yet more frustration for the - as they might see it - for the long-suffering Arsenal fanbase, there are but a few flickering embers from The Gunners extinguished flame of recent weeks.
Where all around were once more flattering to deceive, on or two can be named as exceptions to the rule. Laurent Koscielny is one such individual.
Koscielny has recovered indifferent form
When yet another Gunner title charge was put a premature end, the Frenchman had suffered a dip in form, likely related to the overall performances of the team. The 30 year-old was struggling for the basics; forgetting how to pass out from the back, making rash decisions. His game suffered.
In recent weeks however, Koscielny has risen to the top of the smouldering pile of ashes of Arsenal's 2015/16 Premier League campaign. Going forward, does that make recruiting more of his ilk a necessity for the North Londoners'?
Versaility underrated in Premier League
If we take a look at some of the English top flight's centre-back pairings, that would suggest it is not necessarily the case. Indeed in some cases, there lies more than a hint of the versatile.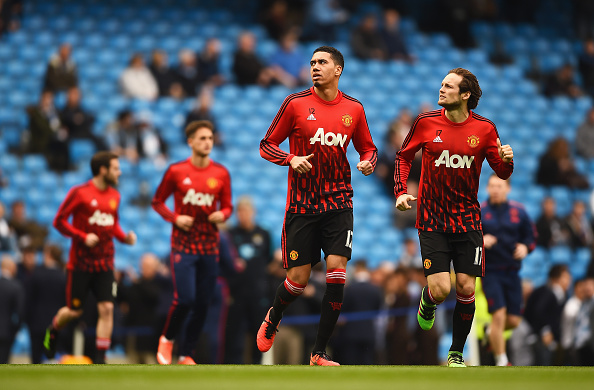 Arsenal's former perennial rivals Manchester United, now have the ever-improving Chris Smalling, but his partner Daley Blind is makeshift in nature; diminutive and yet able in the defensive third, with corner kick duties also on his Red Devil C.V.
Sometimes it just clicks. There is no winning formula per se, but all the pieces come together. Case and point Leicester City.
Foxes throw cold water over 'winning formula'
The newly crowned champions The Foxes, have a duo that few would credit, could lift the league crown. Yet they have. It is not always as cut-and-dry and as Claudio Ranieri's men have proved there is no golden rule.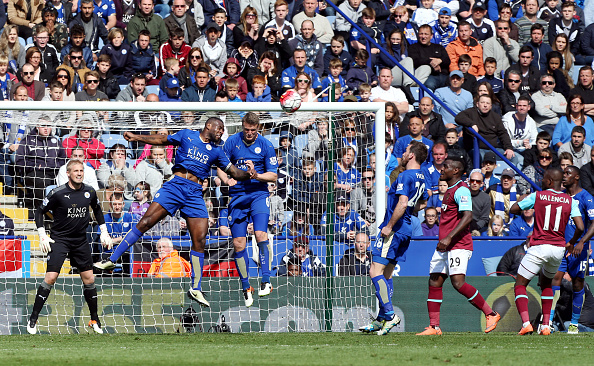 Wes Morgan and Robert Huth, are relatively similar in their rigid ways. Both with excellent aerial prowess at both ends of the pitch. But, as Blind and Smalling prove, bringing in carbon copy defenders does not guarantee success.
Targetting replica Koscielny could be a mistake
In the case of our subject of debate, Arsenal, Arsene Wenger brought in Gabriel Paulista from Villarreal in January of last year, with similar traits as Koscielny but to date, is a partnership that is yet to bare fruit.
Only last term, Koscielny and Per Mertesacker had developed a chemistry and as sometimes painfully clear to witness, the two are chalk and cheese in footballing terms. But the two co-existed within the shape of the team in harmony and each brought something to the table.
Whether that has more to do with other factors, in particular on-field personnel, is another matter.
Rossoneri boasted full-back, centre-back duo
It is not just in the England. Some of the greatest partnerships in football have been mismatches.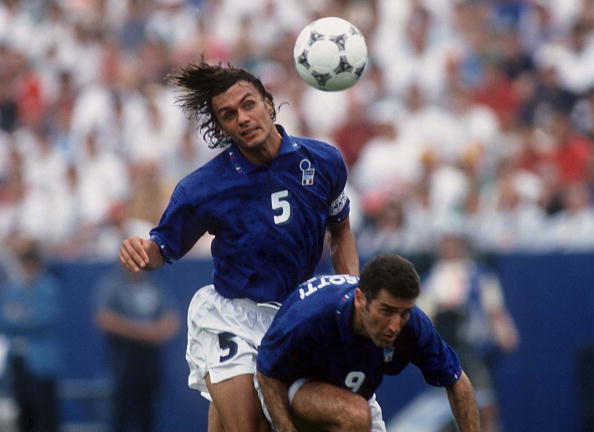 In the late 1980's and 90's, Mauro Tassotti and Paolo Maldini were AC Milan's winning duo at full-back, as I Rossoneri won the European Cup for two consecutive terms in '89 and '90. Whilst naturally a centre-back, Maldini plied his trade for the Italians at left-back.
The duo were the veteran presence when Milan again lifted the trophy - in its' Champions League' guise in 2004, beating Barcelona 4-0 in Athens.
When Tassotti retired, Maldini moved to centre-back but was no less decorated, winning the trophy two more times and two more Scudettos.
The future of Arsenal's defensive unit is unclear. With Per Mertesacker potentially on his way out of the club, Gabriel's early contributions not anamouring himself the the fans and Calum Chambers already looking like a bit-part player, Laurent Koscielny looks like The Gunners only defensive stalwart.
But the notion therefore of having to look for another 'Kos' is ide of the mark. As we can see there are example by the plenty of styles of defender. Should the club look to replicate the 30-year-old, brought in from Lorient back in 2010, would not necessarily be the winning ingredient, as Arsenal's 12-year wait for a domestic crown goes on.